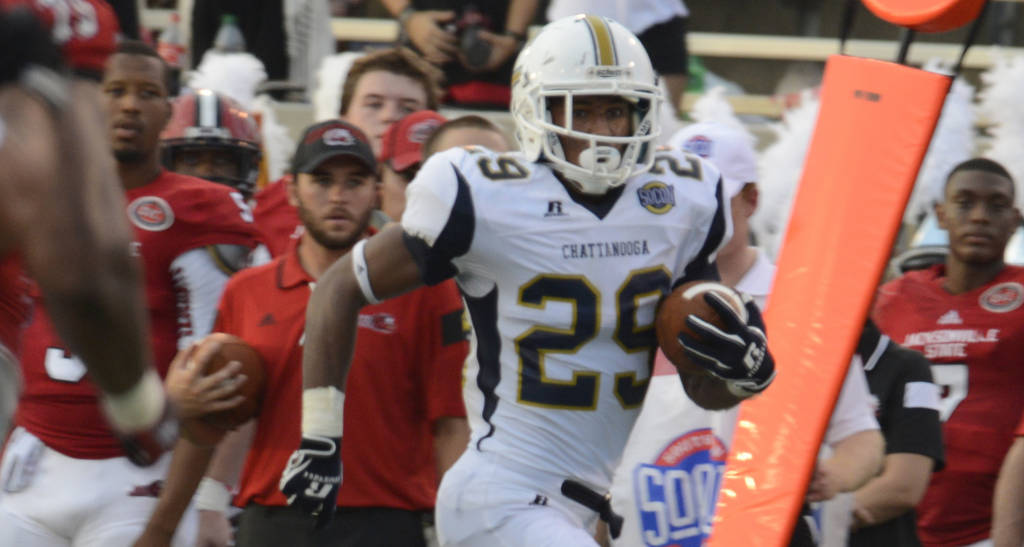 Shared experiences are something that further bond the ties between father and son. This weekend one such experience will now forever be shared. Read the best story on this game this week.
In My Father's House… One Chattanooga Player's Golden Moment
By: Larry Burton
Steve Webb played linebacker for the University of Alabama and Bryant – Denny Stadium was his house from 1987 to 1991 and he never really left the area. He settled down, raised a family and became a juvenile probation officer, using his criminal justice degree he gained from his beloved school and helping guide young adults to a better way of life.
He's also given back to the community by coaching at Hillcrest Middle and Senior High School and his love of football and the Crimson Tide was passed on to his son Lucas, who visited the stadium many times as a fan and once so far in 2013 as a player. But that year, he was redshirted and never got to take the field.
Now as a 6'1", 205 pound, two time First Team All-SoCon defensive back, he will finally get to play in his father's house. This will be a memory that will further bond father and son.
Lucas Webb is playing this weekend in his own back yard. His father is running for Northport City Council this year and his whole family will be in attendance at the game to see him compete. While they are all loyal Alabama fans, they of course want to see Lucas do well and with him having nine career interceptions and Alabama wanting to polish the passing game, he may have himself a moment or two in the spotlight for sure.
He has returned two picks for touchdowns and has become a player that is both feared and admired by his competitors.
But that wasn't always the case. Coming out of high school, he was terribly undervalued and ending up signing with Div. II Chattanooga, but his coaches there saw a jewel that just needed a little polishing. He's not just a great safety, but a team leader and vocal Christian leader since rededicating himself both to football and to God. He is a teammate who truly leads by example in all phases of his life.
So this weekend, if your in the stands give this local young man a hand, because while he may be a visitor technically, he's at home in his father's house.
Larry has been published in almost every media outlet for college sports and now primarily writes here for Touchdown Alabama. Follow Larry on Twitter for inside thoughts and game time comments at https://twitter.com/LBSportswriter
THANKS FOR SHARING THE LINK TO THIS STORY ON YOUR FACEBOOK PAGE OR A FACEBOOK GROUP YOU BELONG TO, FACEBOOK RESTRICTS HOW MANY PLACES WE CAN POST IT ON, SO PLEASE SHARE!