Recruiting
7 on 7 camps and tournaments: What is so important about them and how they benefit summer recruiting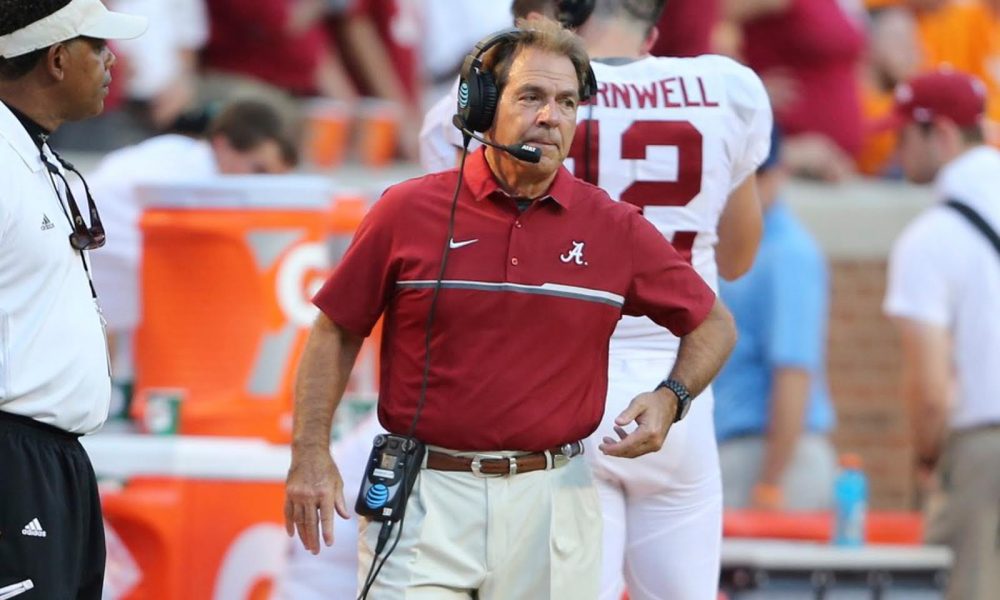 Ah, summer football. For many players this is an exciting time of the year. You don't play in pads but still play and you go to camps to impress both the media and the collegiate scouts and of course, the tournaments. 7 on 7 tournaments and the camps are the bread and butter of high school summer football and while the fans of both college and pro football are left with nothing to do this summer, they should focus on collegiate recruiting. It is such an exciting time for a prep football player and it is also an exciting time for the fans and the alums of those schools because they are seeing stars that have committed already or could end up committing and with some of these events like Nike's The Opening and the 7 on 7 national championship game at Hoover High School in Hoover, AL,  your theme song can be "Counting Stars" by One Republic. Why? The best players in the entire country compete in the events at the Opening at the Nike headquarters in Oregon. Hoover's tournament does not have any slouches either.
Why is all of this so important? Well in the 7 on 7 circuit, it gives schools a spotlight to show off many players in a group setting and also can build a coach and program's reputation or it can enhance and further a program's reputation and put it in the spotlight some more.
When talking about the camps circuit, it helps players that are not even getting recruited before they attend an opportunity to see where they stand by showcasing their skills. Many players believe it or not, end up with scholarship offers after going to camps. The camps run by college coaches on their respected campus normally are a sure fire win when it comes to receiving an offer if the young man shows out and impresses the coach and his camp staff. The proof is in the pudding.
Just two months ago, I had the pleasure of meeting Paul Tyson, the great-grandson of Coach Paul "Bear" Bryant. He had no offers as of May and after he showed out at some camps, he received offers from the likes of schools like Duke and Kentucky. That is right-after camp he received Division 1 offers. Impressive huh?
The best coaches in the country use camps and 7 on 7 tournaments to offer and gauge if they will offer players. Even Coach Nick Saban does. It is actually an exciting time for football here in this stage of summer ball and with the Hoover 7 on 7 tournament around the corner and the Opening going on right now, it will only get better.
Ty Pulliam is a recruiting analyst and contributing writer for Touchdown Alabama Magazine. You can follow him on Twitter: @TDAlabamamagTy