Recruiting
Kahleal Johnson is that "other" extremely talented DB that can play well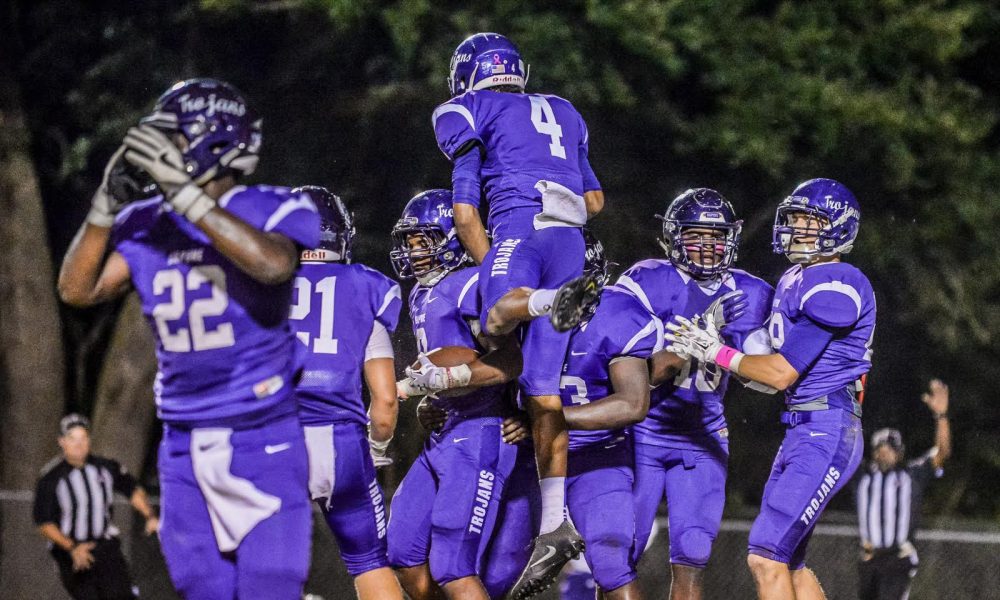 Daphne, AL
When you're on a team that is notorious for sending stars to college and some into the NFL, it must be taxing. When you're on a side of the ball where there are guys at practically every position with an offer some place, it must be extremely competitive and a little hard to stand out. What if you are in Kahleal Johnson's position at Daphne High School and you have to deal with both? How does he feel about being on a defense where it seems every player has a college scholarship offer?
"We just try to make each other better every day. It is always a competition with our offense," Kahleal told me. He thinks that his defense can go far and after making a visit down there and actually watching practice, it is hard to not be a believer. Although Christian Williams has been getting a lot of attention at the corner position, Johnson is not a slouch in the secondary either by any means. You can see for yourself when you click the link at the bottom to his hudl page. As I've written several times though, this Daphne Trojan football team is just dripping with talent and most of it is on the top heavy defensive side of the ball.
The young man is six feet tall and 193 pounds and runs a 4.7 second forty yard dash. He has tremendous eyes on where the ball is. His eyes are always on the quarterback and he never gets caught with his head turned. He hones in on the ball like it is a precious gift and catches it like an outfielder would in baseball. He is a fast, intelligent player and his play style is that of hitting like Darren Woodson but catching the ball like Ed Reed. It is a hybrid of both styles but it is his style and it makes him both a flashy and dangerous player.
Johnson has offers from Alabama A &M, Tennessee Tech, and Union College. He should be expecting more though. He is a tremendous athlete that works hard, is intelligent, and whoever gets him will end up seeing it pay dividends.
Here is Johnson's Hudl page: http://ww.hudl.com/profile/5292798/kaleahl-johnson
Ty Pulliam is a recruiting analyst and contributing writer to Touchdown Alabama magazine. You can follow him on Twitter @TDAlabamaMagTy