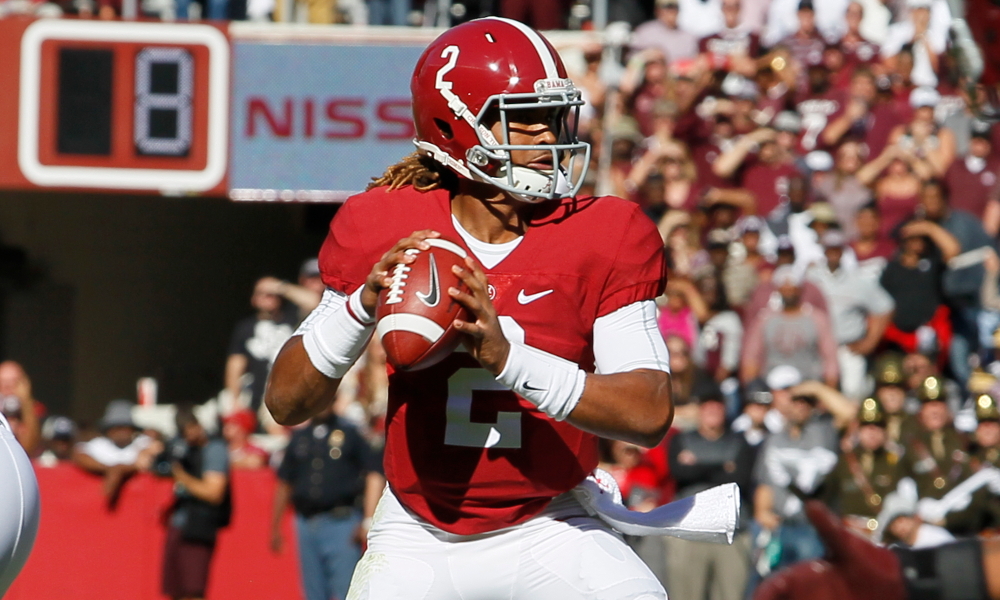 The 2017 FBS College Football season is officially underway as of today. A slate of games that include two top-25 teams (Stanford and South Florida) headline the 'soft-launch' of a new year. During halftime of today's game between Portland State and BYU, ESPN displayed a graphic for the Alabama Crimson Tide's season opener with the Florida State Seminoles. The graphic itself displayed the two teams as well as various pieces of information about the game. The headline towards the top of the graphic called the game the 'greatest season-opener ever.'
With ESPN set to broadcast the game next Saturday night, it comes as no surprise to see them continuing to build on the excitement around the game. However, calling it the best ever are strong words for the popular sports network. They may have a point, though.
Over just the last 10 years, these were some of the most hyped season-openers:
2007: Tennessee vs California
2008: Alabama vs Clemson
2009: Oregon vs Boise State, Alabama vs Virginia Tech, Georgia vs Oklahoma State, Oklahoma vs BYU
2010: LSU vs North Carolina, TCU vs Oregon State
2011: Oregon vs LSU
2012: Alabama vs Michigan
2013: Georgia vs Clemson, LSU vs TCU
2014: LSU vs Wisconsin, Georgia vs Clemson
2015: Alabama vs Wisconsin
2016: Alabama vs USC, Georgia vs North Carolina, Oklahoma vs Houston
Though there were some surprise week one upsets over this span (see Appalachian State vs Michigan 2007), this list does a good job in representing how opening week landscape has changed over time. Teams are more apt to schedule tougher opponents in week one than ever before. In part, because of the ratings, hype, and revenue it brings the schools. But also because it is a great way to keep your team focused during the rigors of the off season camps and workouts.
Next week's primetime game is set to be a #1 vs #3 matchup according to the AP Poll – the highest ranked game ever in week one. The closest game in the recent past in terms of preseason rankings was the LSU vs Oregon game of 2011 – a #3 vs #4 matchup, respectively. Both teams are considered national title contenders because of their elite quarterbacks, great defenses, and mastermind coaches. Additionally, the last time the two teams met was a Seminoles' victory during Nick Saban's first season in Tuscaloosa. At the time, Jimbo Fisher was not yet the head coach in Tallahassee.
When the dust settles, and the two teams take the field, do you believe this will be the best season-opening game in college football history?
Let us know in the comments.