Impact Players
Jared Mayden to miss first half of SEC Championship Game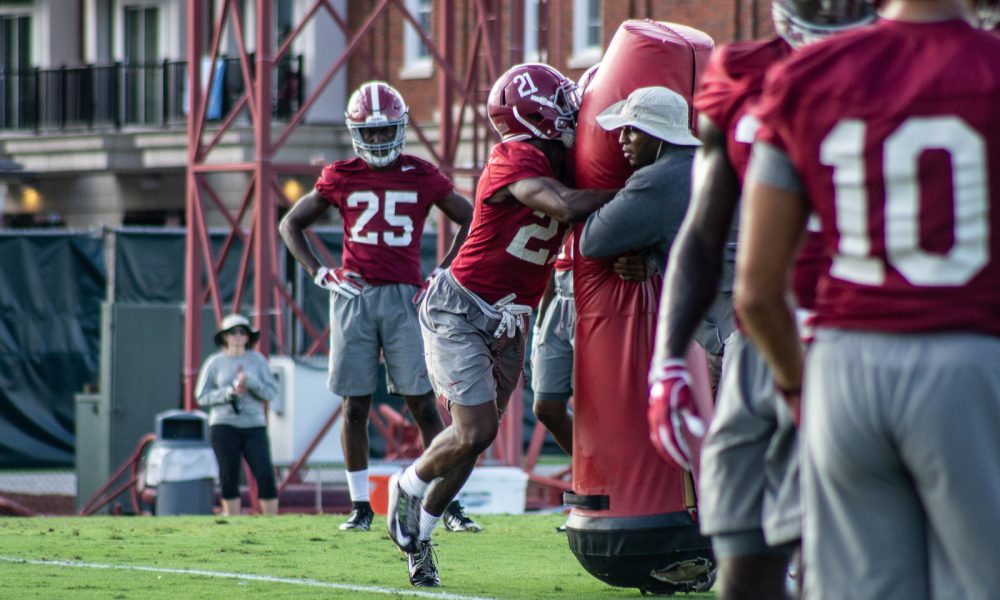 After being penalized for targeting during the third quarter of the Iron Bowl, Jared Mayden will be held out for the first half of the SEC Championship Game. Next weekend, when the Crimson Tide of Alabama square off with the Georgia Bulldogs, someone will have to step up and fill the void left by Mayden.
Let's take a look at who may be counted on in the Tide's dime package inside Mercedes-Benz Stadium.
Immediately following last week's targeting call, Coach Saban and Coach Lupoi looked to reserve defensive back, Keaton Anderson to fill in for Mayden. Anderson (6'1″, 196 pounds), a redshirt junior from Florence, Ala., played well in his time against Auburn and was credited with two tackles. While he may not be the most athletic safety on the Tide roster, he certainly makes up for that with his hustle and knowledge of the defensive system.
Anderson has seen quite a bit of action this season, and should pick up right where he left off.
Another player who could possibly see some action in Atlanta is Kyriq McDonald. McDonald of Madison, Ala., brings a little more athleticism to the position. While mainly being used on special teams this season, McDonald could be ready to see his role expand during the time of Mayden's absence.
The 5-foot-11, 197-pounder may not have the length possessed by a typical Nick Saban defensive back; however, he more than makes up for that with his heart and nose for the football.
I fully expect UGA to try to establish the run game early in the contest.
However, should Alabama gain a significant lead, it may force Georgia to be more pass-oriented. This, in turn, will cause the Tide to employ its dime defensive package, and should be the one area where we see the Bulldogs try to attack Alabama not having its first string dime back on the field.
According to Alex Scarborough of ESPN, Alabama fans should see Jared Mayden return after halftime. With this, if nothing else changes, the Bulldogs should feel the full force of the Alabama defense in the final two quarters of play.
Stay tuned to tdalabamamag.com for all your Alabama football news, updates, and analysis. Follow us on Twitter @TDAlabamaMag.
Ricky Green is a writer for Touchdown Alabama Magazine. Like him on Facebook and follow him on Twitter @rickylamargreen