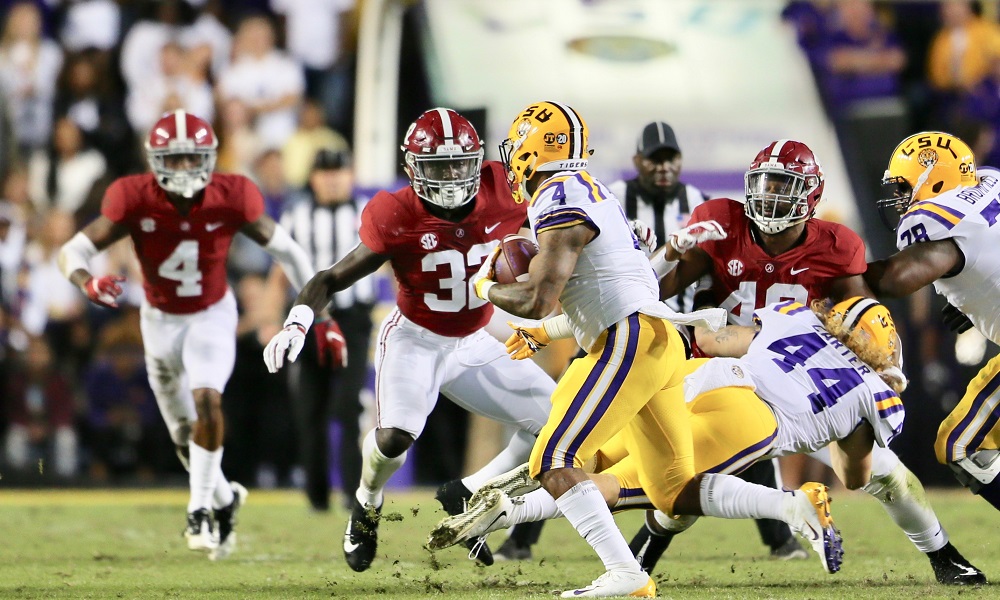 As the 100th season of the NFL approaches, a question that comes up time and again is about Alabama's participation in the league. The state is quite clearly a football loving area, and we have a track record of producing remarkable players in the country, so why has there been no movement towards forming a national team?
The answer is a lot more complicated and requires a look at many elements that surround being an NFL team. There are several factors, some geographical, others monetary, that form the basis for the reasoning behind the state not having a team. One thing is for sure though, when it comes to picking stars, Alabama has a never-ending supply of top players who continue to make their state, college, and the game of football proud. As the new season rolls in, we will once again see brilliant local talent rise above the rest on the national stage, and until we have our team, we are more than happy to support them in their endeavors.
Taylor Lewan Breaks Down Blocking the Watt's, Proper O-Line Technique, & More! | NFL Film Session
Money Talks
While the NFL is all about talent, passion, players, and fans, it is also about making money. That is one of the reasons why NFL and football, in general, remains among the topmost bet-worthy sports in the world. Now, as a fan, you can be anywhere and click here to get the top free bets offers that will help you gain significant earnings by placing wagers once the NFL, or for that matter any other sporting competition, is in play. But for the state to devote the kind of money that is required to have and support a team includes heavy doses of investment. From building a top of the line stadium, very much like Las Vegas did recently, to the maintenance that goes behind it all, some might argue that there are other places where the money can be more useful.
Fanbase
For a punter who is looking to make money from sports, at times, it doesn't matter who is playing on the field. The idea is to leave behind any emotion and bet to make a profit. The same is not the case with fans who have a different kind of attraction with the teams they support, and in Alabama, there exists an eternal love for college football over anything else. While former Alabama players go about making a name for themselves in the NFL, and the state is honored to be their home, when it comes to watching the games, the locals are clear about favoring college competitions over NFL.
Size of the Matter
Speaking about the money, a large part of the earnings, or the prospect of it, is based on the size of the city or state where the games will take place. This makes Birmingham in Alabama the best choice, but when looking at other major players in the NFL, the city still falls a little short. Now, there are several cases where smaller towns continue to have NFL teams, such as the Green Bay Packers. While in some instances this is because they came into existence a long time back, at other times, they fit the bill on different aspects that cover up for their relatively smaller size. When we take into account the fan base, and how it is geared