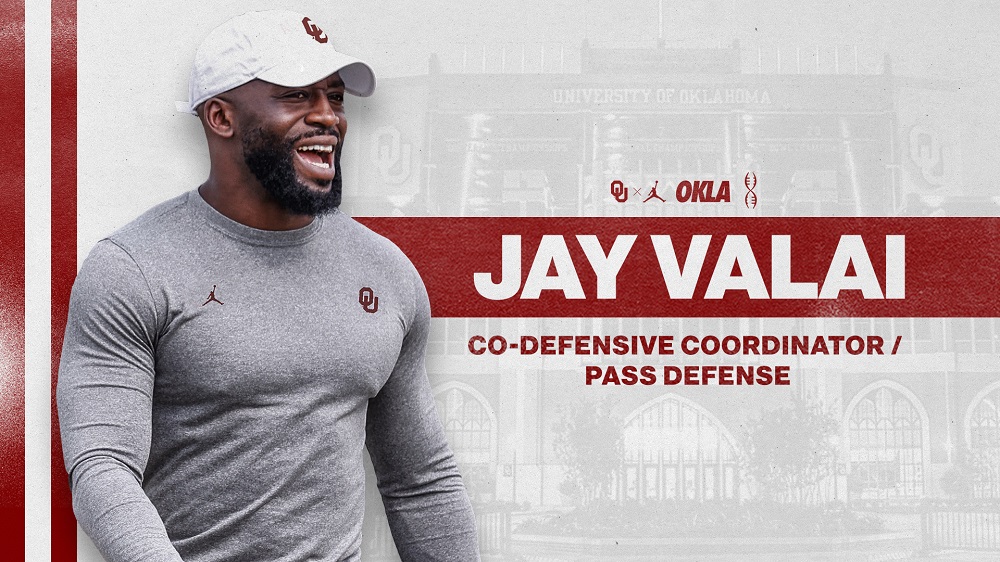 Oklahoma football announced that Jay Valai will be their new co-defensive coordinator and pass defense coach Tuesday.
Venables completes coaching staff with the hiring of @JayValai!

➡️ https://t.co/YYoCueszSI | #BoomerSooner pic.twitter.com/aDROrdUuSc

— Oklahoma Football (@OU_Football) January 12, 2022
Valai was Alabama's cornerbaks coach during the 2021 season. He thanked Nick Saban and the Alabama football program in a farewell tweet before the Sooners made the announcement. The Texas native complimented Saban and his wife Miss Terry in his farewell message.
"Mrs. Terry and coach Saban AKA the GOAT have been amazing to my family and me," Valai wrote. "As incredible as it was to talk scheme and strategy with him, people will never know how good of a man he is."
Much Love Roll Tide! pic.twitter.com/1qvNqnGceZ

— Coach Valai (@JayValai) January 12, 2022
The search for Alabama's next defensive back coach is expected to begin immediately.