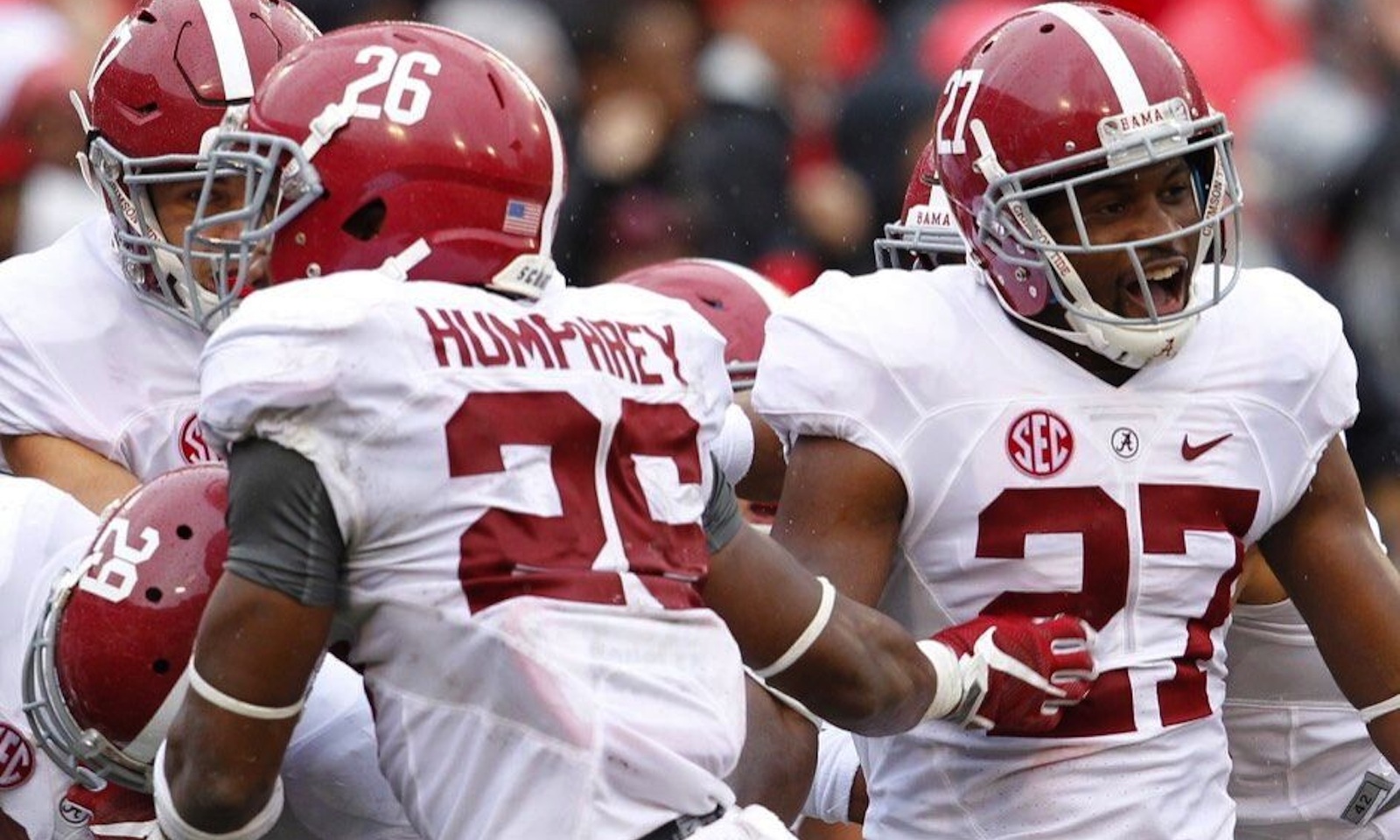 For several years now, it's become a chant that reverberates throughout college stadiums across the country whenever their team has a huge win, or is on an impressive winning streak.
"We want Bama!"
Yes, the infamous "We want Bama!" chant is something of a battle cry used to inspire a fanbase actually believing they deserve the opportunity to grace the field with a team of Alabama's caliber. The chant, is actually more of an ode to what has become the greatest college football team in this era, now boasting an impressive four national titles in seven years.
The question remains though: Do teams really want to play Alabama? The answer to that is no. No, you really don't. This is not a shot at these teams — but let's be honest, there are really only a handful of teams each year who have a legitimate shot at beating Alabama — especially while they are on this roll.
Take for instance Michigan State. Now, to their credit and their fans, they weren't running their mouths spewing ridiculous jargon about their desire to play Alabama. Actually, it's quite the contrary, and when the team got word of their first round College Football Playoff opponent, one player — who would definitely want a take back in life — was caught on camera uttering a word that suggested he wasn't too thrilled to be playing the eventual champions.
In case you missed it, here is the reaction — which probably foreshadowed how the rest of his team felt as the Spartans were blasted to the tune of a 38-0 thrashing of the ages. Take a look here:
https://twitter.com/FunnyMaine/status/673727927209492482
So, while the chant sounds great and makes for good inspiration, it seems very few teams truly want Alabama. Matter of fact, it may be time to put this to bed — nobody really wants Bama — at least not now.
Brandon Williams is an Editor and Columnist for Touchdown Alabama. You can follow him on Twitter, @BWilliamsTDAL, "Like" him on Facebook, or add him to your network on Google.