Alabama in the Pros
Oakland Raiders WR Amari Cooper to have more confidence in sophomore season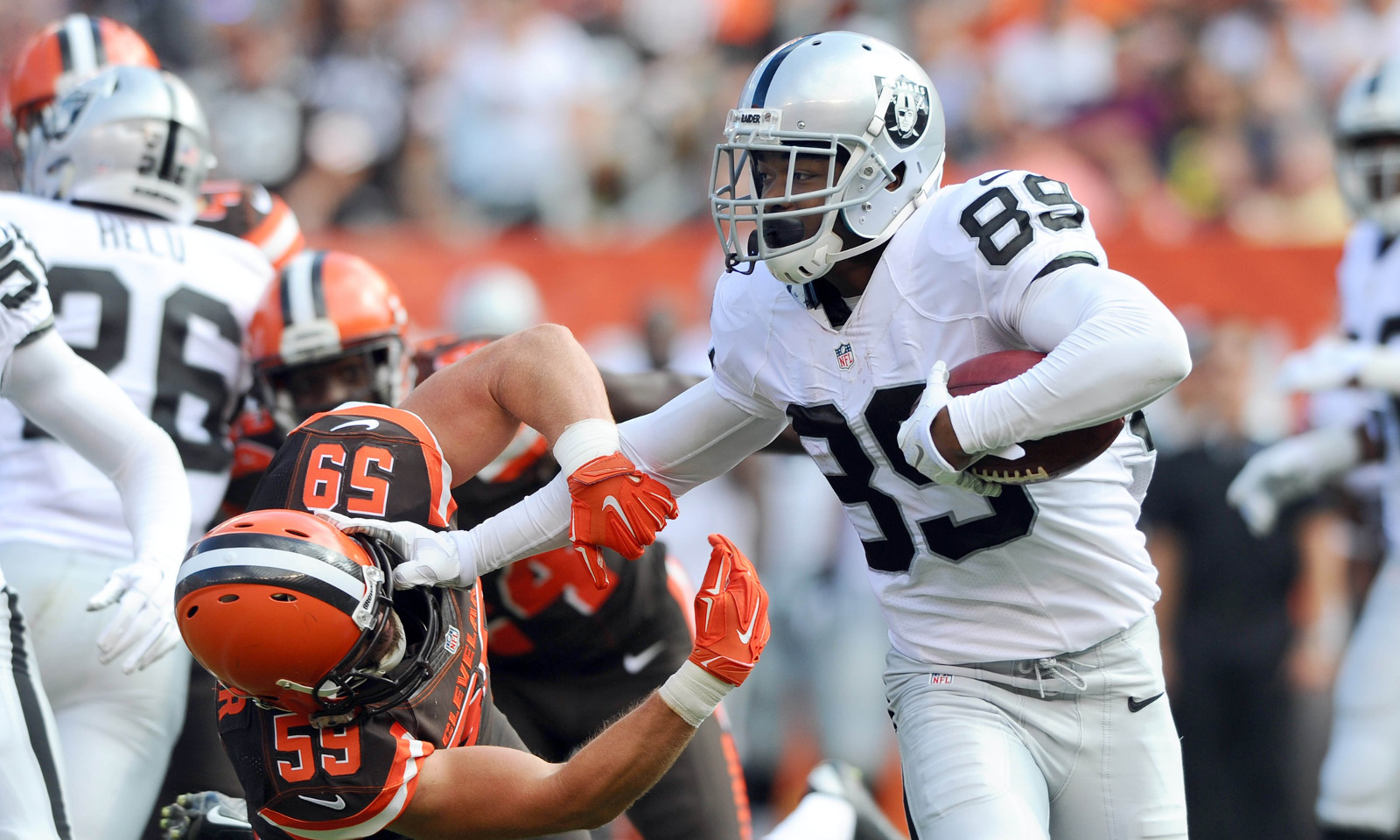 Amari Cooper was nothing short of remarkable last year, as he became the first rookie wide receiver in Raiders' history to total 1,000 yards in a single season. He was one of the leaders behind a competitive team that finished at 7-9; its best mark since going 8-8 in the 2011 season.
Cooper's output of 1,070 yards and six touchdowns on 72 receptions was enough to earn him a Pro Bowl nod and a spot on the All-Rookie Team, courtesy of Pro Football Writers Association.
Despite his success, a foot injury did manage to slow Cooper down toward the end of the 2015 season. The usually reserved target looks to enter his second year with more confidence and per Scott Bair of Comcast SportsNet (California), his efforts this offseason haven't gone unnoticed by his teammates—especially quarterback Derek Carr.
"He has (always been) very special, but now he's more open," Carr said to Bair. "He's more talkative. But everyone is like that their rookie year, no matter who it is. There is so much going on mentally in this game that a lot of guys are more reserved and quiet, not to us, but in general. Now, you see he and 'Crab' (Michael Crabtree) joking more because he is more comfortable."
Michael Crabtree enters second season at Oakland (eighth in NFL) as Cooper's mentor.
The former Texas Tech standout brought in 85 receptions for 922 yards and nine scores last year, but expects steady progression from the ex-Alabama wide out and 2014 Biletnikoff Award winner.
"It's one year and every year adds experience," Crabtree said to Bair.
"It's one of those things when you have talent like that you just build off of it, really with the knowledge of the game. You're getting smarter and different situations on the field, and I feel like he is doing that. I can't wait to get out there with him in games and do our thing."
Raiders' coach Jack Del Rio is building a team that he hopes can make the playoffs.
Oakland has not been a part of postseason action since 2002, the year it went 11-5 and made a Super Bowl appearance. A confident Cooper mixed with Carr, Crabtree and some elements on defense could make a star attraction from what was once known as the black hole.
Stephen M. Smith is a senior analyst and columnist for Touchdown Alabama Magazine. You can "like" him on Facebook or "follow" him on Twitter, via @Smsmith_TDALMag.