Stephen's Report
Alabama defenders Minkah Fitzpatrick, Kendall Sheffield to see increased roles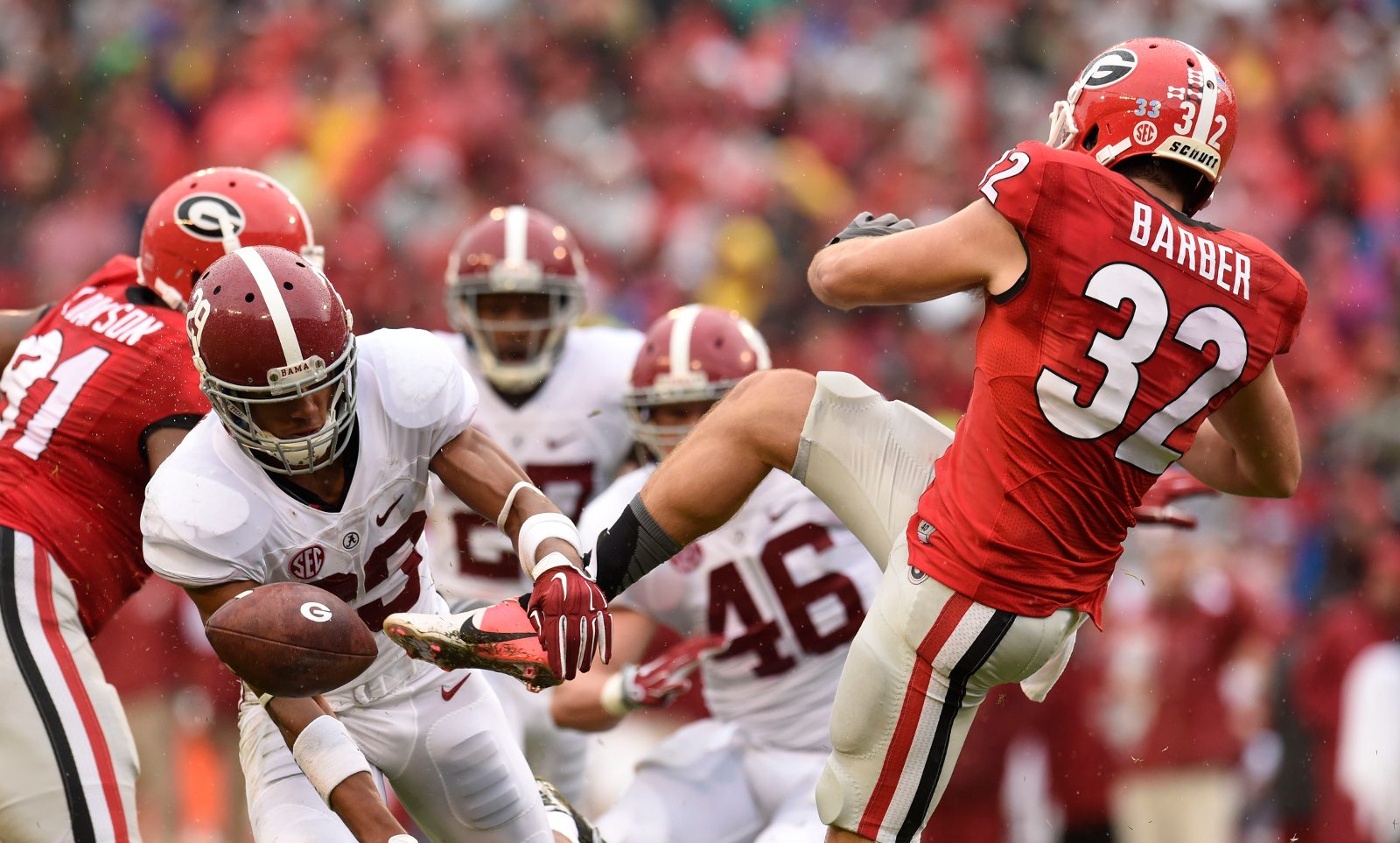 A blocked punt returned for a 17-yard touchdown and scoring 14 points against Texas A&M off two interceptions was all it took to catapult Minkah Fitzpatrick from freshman cornerback to fan favorite and an All-American caliber player. The Old Bridge, New Jersey native came to Alabama in search of a starting role, as he pushed both Marlon Humphrey and Tony Brown in 2015.
Despite missing one game (Charleston Southern) due to injury, Fitzpatrick ended his freshman season with 45 total tackles, two sacks, a team-high 11 pass breakups, two interceptions and three touchdowns. With all numbers occurring from Fitzpatrick lining up at star (nickel), the 6-foot-1, 200-pound sophomore still has more to prove. He could be seeing some double duty this fall.
The Crimson Tide lost six defensive backs this offseason and whether the reason was due to graduation, NFL Draft or transfers, coach Nick Saban wants to built depth in the secondary.
Through nine days of fall practice, Fitzpatrick has seen reps at both star and cornerback.
To pair with his size, the former five-star prospect has exceptional speed (4.43 seconds, 40-time), strength and leaping abilities (9'8″ broad jump, 36.5″ vertical). He's earned the right to do more and though Saban believes he can, the Alabama coach does not want to overload Fitzpatrick.
"Last year he just had to play at star. He didn't have to play much at corner," Saban said during Wednesday's presser. "This year he's having to play both and I'd like for a guy to not have to do that. I like to have a guy who can play at corner or a guy that can play at star, so that the guy is always playing one position. Not sure that we have the luxury at this point to do that."
When it comes to Fitzpatrick's versatility, Saban said he's very bright, conscientious and works hard. He said if anyone can play both roles, Fitzpatrick can and it may turn out to be that way.
While Fitzpatrick could fill two spots, Saban and company want to see redshirt freshman Kendall Sheffield emerge. Sheffield, a native of Missouri City, Texas, signed in Alabama's 2015 recruiting class as a five-star athlete. The 6-foot, 188-pound defender totaled 39 tackles, three blocked field goals, seven pass breakups, two interceptions, two forced fumbles and a touchdown during his senior year at Thurgood Marshall (Fort Bend) High School in 2014.
Along with football, Sheffield was a star on the track field. He finished second in the 110-meter hurdles in 2013 in the UIL Class 4A State Championship, falling behind Tony Brown—a five-star cornerback signed in the Tide's 2014 class. Sheffield got reps in at corner all week at practice, but according to Saban, he wants him to develop a natural instinct at the position.
"For Kendall, we just keep trying to work reps, reps, reps, so he can play his position," Saban said. "He has a lot of ability and we are trying to bring it out of him in every way. He is a working progress, but he has made progress."
On Thursday, Rodney Orr of Tiderinsider.com joined yours truly on The Way It Is via Tide 102.9FM to breakdown both Fitzpatrick and Sheffield heading into the upcoming season.
Part of the reason why Jeremy Pruitt and Derrick Ansley were called back to Tuscaloosa is getting this secondary to play at an elite level. Former defensive backs coach Mel Tucker guided this unit to 19 interceptions, 462 return yards and four touchdowns in 2015. With pass rushers like Tim Williams, Jonathan Allen, Da'Shawn Hand and Rashaan Evans all back, Fitzpatrick, Sheffield and the rest of the defensive backfield can build off that "No Fly Zone" mentality this season.
Stephen M. Smith is a senior analyst and columnist for Touchdown Alabama Magazine. You can "like" him on Facebook or "follow" him on Twitter, via @ESPN_Future.