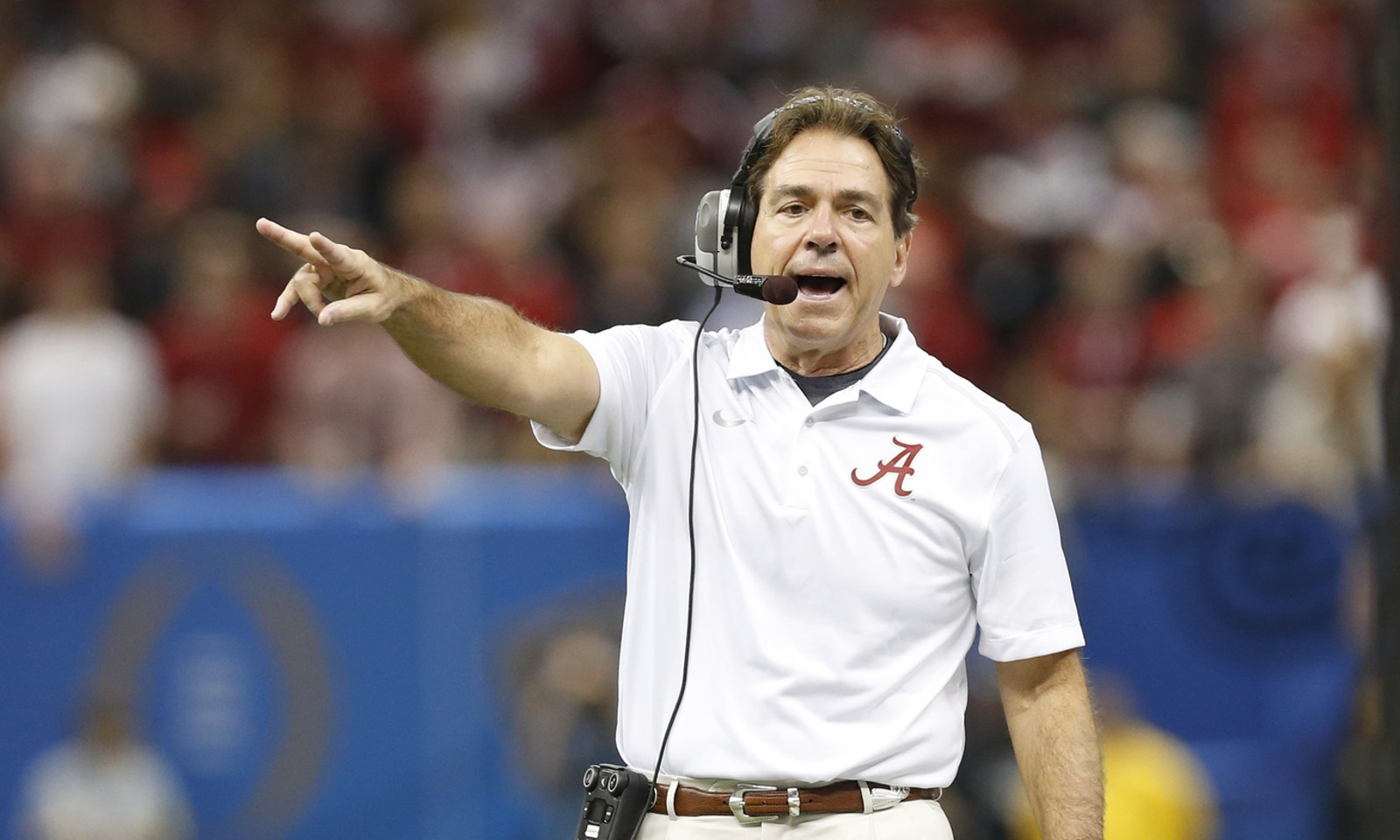 Alabama continues their chase for No. 17 this week against Kent State University. After escaping with a close win against Ole Miss last weekend, the Crimson Tide opened as a 43-point favorite this weekend.
Why the large spread? Check out the weekly 10-point checkup with Dr. SEC to see why the Tide are such huge favorites in this game.
1. Kent State will be looking for their first win against an SEC school. They currently own an 0-12 record against the SEC, Including an 0-7 record against Kentucky.
2. 27 points is the magic number for the Flashes offense. Since 2013, they are 6-0 when scoring 27 or more points in regulation. On the other hand, they are 4-28 when falling short of 27 during that time.
3. Despite returning 14 of their top 17 tacklers from last season, Kent State was picked to finish last in the MAC East in both the media and coaches polls.
4. Kent State has two players on defense who are statistically among the best in college football. Safety Nate Holley ranks second in the nation with 15.7 tackles per game and defensive end Terence Waugh ranks second in the nation in sacks (5.0) and eighth in tackles for loss (8.0).
5. While not household names, the Kent State offensive linemen have combined for 105 career starts among five players.
6. Alabama is known for their intense workout regiments, but Kent State has some strong players as well. Nose tackle Jon Cunningham made Bruce Feldman's(Fox Sports) list of Top 25 Freaks in college football in 2015 for his strength in the weight room. Despite standing under six foot tall, Cunningham has a wing span of 6-7.25. Last summer, he squatted 700 pounds but he did not lead the team this year as Dominic Hill topped that squat at 740 lbs.
7. While Alabama has 16 National Championships, the Flashes have just two winning seasons in the last 29 years.
8. If Kent State were able to upset Alabama, it would be just their second back-to-back wins in a season since 1986.
9. Kent State will be well represented on the sidelines, as both head coaches are alumni of the University.
10. Nick Saban is 14-1 for his career against current members of the Mid-American Conference. While serving as head coach at Toledo in 1990, the Rockets comprised a 7-1 record in MAC play.
My radio program, "The Waiting Room with Dr. SEC" airs on 22 radio stations across 7 states. I also write syndicated articles for several newspapers & Magazines. Follow me on Twitter, Facebook or visit www.drsec.org