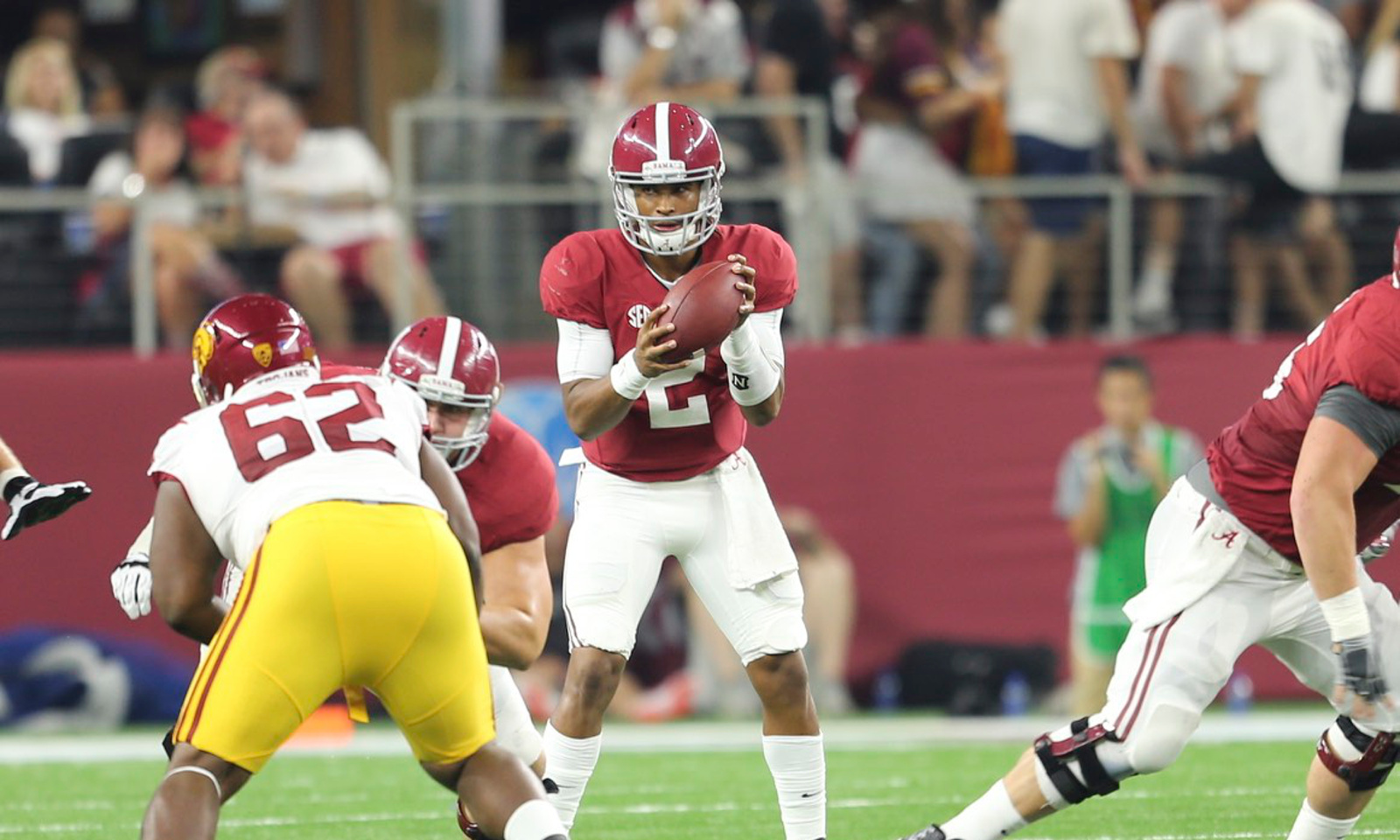 The 11th week of the college football season brought plenty of chaos and everyone is waiting to see how the College Football Playoff selection committee will do on Tuesday night. Alabama fans are comfortable with their season so far but there's not many other teams around the country that are confident with their futures. There are a handful of teams that seem to control their own destiny but nothing is a sure thing at this point in the year. With five Top 10 teams losing on Saturday, the playoff is wide open. But what if we had more spots to choose from?
I've decided to be my own selection committee to try to pick a 32-team bracket that would be played to decide the national champion. All 10 conferences will get automatic bids for their conference champions. Higher seed gets the home game until the final four, which would be played at a neutral site. No team can play someone from its own conference in the first round so the regions are a little shaky. Let's see what this week's bracketology holds. (I expect backlash from this so let me know what you think.)
South (Top Left)
Alabama
Penn State
Oklahoma
Utah
Florida State
Auburn
Troy
Louisiana Tech
The Crimson Tide's (hypothetical) road is by no means easy but I would have this one ranked as the second easiest region. The state of Alabama gets three teams into this region and could have all of them make it to the second round. There would be a lot of good games here but I do not see anyone slowing down Alabama. Region Final: Alabama 48, Oklahoma 17
Midwest (Top Right)
Ohio State
Washington
Oklahoma State
Nebraska
Washington State
LSU
Navy
Houston
In the toughest region in the bracket, five different conferences are represented and four possible conference champions. I had the Buckeyes as the second-overall seed but the draw did them no favors. You could make a strong argument for at least six of the teams to possibly win the region. Region Final: Ohio State 28, LSU 14
East (Bottom Right)
Clemson
Wisconsin
Western Michigan
West Virginia
Florida
Virginia Tech
North Carolina
Western Kentucky
This region ended up as what appears to be the easiest region but that is the perfect time for wild things to happen. However, I would only take one lower seed in the first round (Florida) and I think it would setup for a simple 1 v. 2 region final. Region Final: Clemson 24, Wisconsin 14
West (Bottom Left)
Louisville
Michigan
Colorado
USC
Boise State
San Diego State
Stanford
Texas A&M
Yes, I know most of the teams are not on the west coast but Louisville and Michigan deserved their top seeds without having to be put against division rivals. That being said, the west coast teams in this region could make real noise against the top teams (including a possible Colorado-Michigan rematch) and what may be the best game of the tournament. Region Final: Louisville 41, Colorado 35
---
FINAL FOUR
So I had all four top seeds make the playoff still but we all know that probably would not happen if this 32-team playoff was real.
Peach Bowl: Alabama 38, Louisville 27
Fiesta Bowl: Ohio State 45, Clemson 35
National Championship: Alabama 27, Ohio State 21
The Crimson Tide are the best team in the country right now so it is no surprise how this went but each game would feel like a championship in itself. And what fans would say no to more home games? Let me know how you see each region playing out and this could become a weekly piece.
Caleb Turrentine is a columnist and contributor at Touchdown Alabama Magazine. He also does work for Alabama's team page at Bleacher Report. Follow him on Twitter, @CalebTurrentine.