Live Updates
Alabama football lands six players on Associated Press All-America Team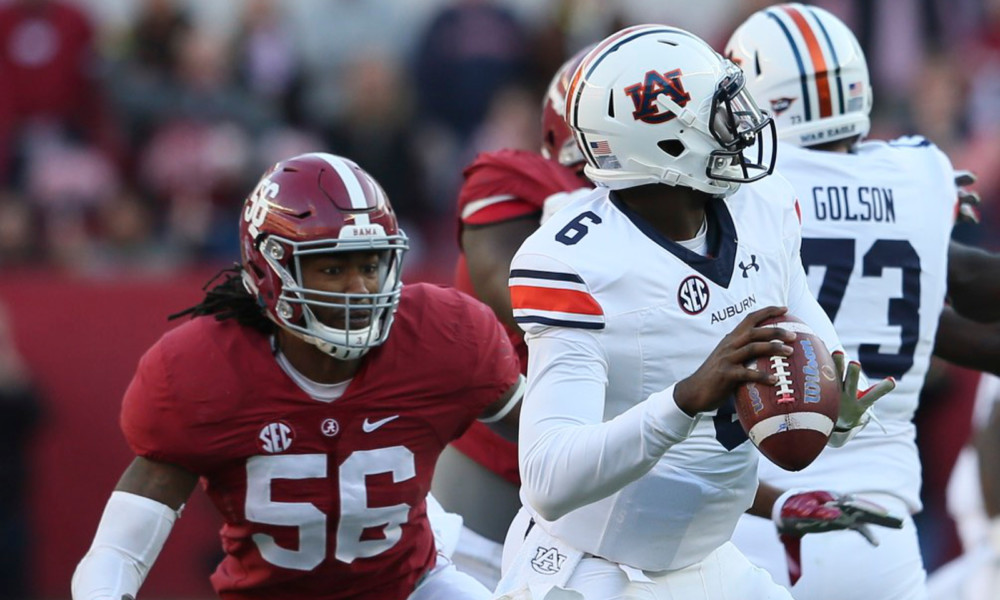 TUSCALOOSA, Ala.– Just like Walter Camp, Sports Illustrated, Pro Football Focus and Sporting News, the Associated Press is enamored with Alabama football. On Monday afternoon, the outlet announced six Crimson Tide players as additions to its 2016 All-America Team.
Cam Robinson, Jonathan Allen, Reuben Foster and Minkah Fitzpatrick all were first-team selections. Robinson, a junior, has cleared the way for 40.5 points and 471.3 yards offensively this season at left tackle. His efforts in run blocking and protecting freshman quarterback Jalen Hurts earned him the Outland Trophy and Jacobs Blocking Trophy for the Southeastern Conference. The trio of Allen, Foster and Fitzpatrick on defense has guided this year's group to having the nation's top-ranked scoring defense, total defense, rushing defensive and efficiency defense. While Foster leads the team in tackles (94) and Allen shares the lead in sacks (8.5), Fitzpatrick leads the squad in interceptions (five) and is second in pass breakups (seven).
Senior linebacker Tim Williams got the nod for second team, while tight end O.J. Howard was recognized as a third team selection. Williams shares the lead in sacks (8.5) and falls second in tackles for loss (15.5) and quarterback hurries (12). Howard is third on the team in receiving, totaling 37 catches for 445 yards and two touchdowns. He's been exceptional in the run game, blocking for 10 100-yard rushers and an average of 245 yards per game (28 touchdowns).