Impact Players
Five defensive standouts expected to play well for Mississippi versus Alabama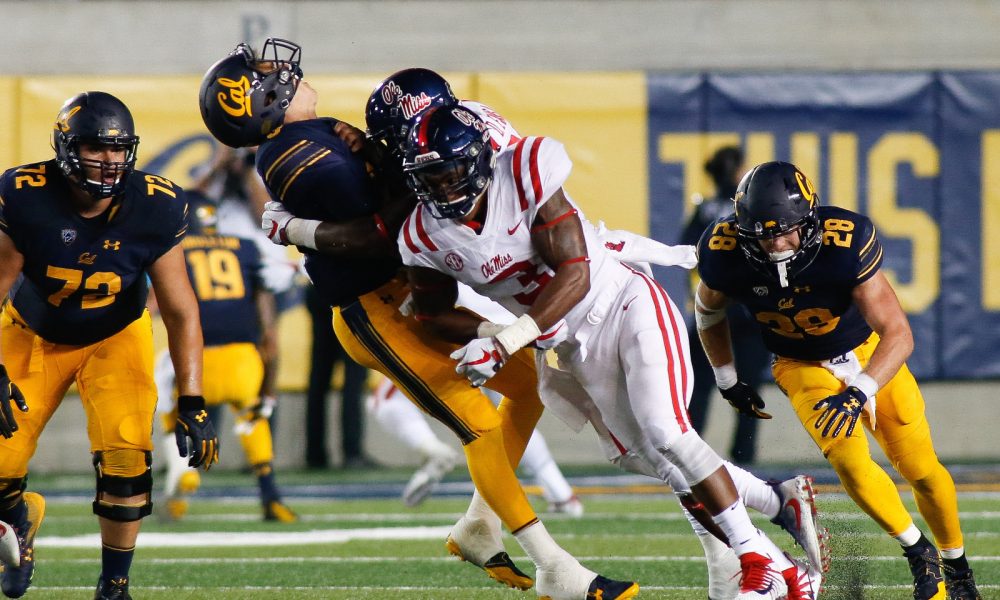 Regardless of having all the offense in the world, it has been two years since the University of Mississippi fielded a defense that excited the Rebel fan base. Back then, Ole Miss was limiting opponents between 15 and 20 points a game – while nowadays allowing close to 30 a contest. 
For defensive coordinator Wesley McGriff, the task will not be easy but the Rebels must find ways to neutralize Alabama's rushing attack.
After beating Vanderbilt like a drum, the boys in Las Vegas have the Crimson Tide dominating this matchup by 28 points. As the right side of the offensive line continues to improve, Damien Harris and company get more and more excited. 
The picture might look bleak for head coach Matt Luke and Mississippi; however, it does have the pass rushers up front that can affect sophomore quarterback Jalen Hurts in the pocket. 
Should it be able to limit the run game, affect Hurts and cause a multitude of three-and-outs, the Rebels will force a look of concern upon the faces of Tide fans at Bryant-Denny Stadium. 
Listed below are five players to watch on defense for Ole Miss. 
DeMarquis Gates, LB
He was the team's leader in total tackles for the last two seasons, and DeMarquis Gates is currently anchoring that department with 25 total stops through three games.  
Along with posting 8.3 tackles per contest, Gates also has two stops for loss and two pass breakups. Getting Ole Miss lined up to defend the ground game is pivotal for him, as Alabama turned in at 200 yards rushing during two of the previous three meetings for both schools. 
Victor Evans, DL
Victor Evans is undersized for a defensive end at 243 pounds, but it does not stop the 6-foot-3 specimen from being a tackle for loss machine. He carries a team-high five tackles for loss, to go beside his 14 stops. The junior from Dallas, Texas is quick off the ball, and should he placed on either Jonah Williams or Matt Womack – both guys need to be ready to make him a non-factor. 
Marquis Haynes, DE
He garnered third team All-SEC honors (Athlon Sports, Phil Steele), following a team-best 11 tackles for loss, seven sacks, eight quarterback hurries and three forced fumbles in 2016. 
No one doubts Marquis Haynes' ability to pressure quarterbacks; however, that skill set will not be an issue if Ole Miss is gashed in the run game. He shall get his opportunities to harass Jalen Hurts, but the primary goal for Haynes and the Rebels is to win first down battles on defense. 
C.J. Moore, DB
Sharing the field with his brother, A.J. Moore, must be exciting, nevertheless C.J. Moore captains Mississippi's defensive backfield. Moore is second in tackles (21) and carries two interceptions. He's not afraid to deliver help in run support, but he will have a time defending wide receivers Calvin Ridley, Robert Foster, Cam Sims and Jerry Jeudy among others. 
It was in this game two years ago that Foster was lost for the season because of a torn rotator cuff in his right shoulder. Ole Miss must be careful of him as the Tide has been featuring him more. 
Will Glesson, P
Glesson makes this list, due to his style of punting. 
Alabama will face a rugby specialist for a second consecutive week, which means Trevon Diggs and Henry Ruggs III have another opportunity to judge how to handle the ball.  
The purpose of a "rugby-style" punter is to squeeze the returner, and not allow it a chance to generate positive field position. Glesson was burned last season as Eddie Jackson took an attempt back for an 85-yard touchdown; nonetheless, Diggs is not quite on that level yet. 
Forcing the Tide to drive the length of the field throughout the game may be the lone source of hope for Ole Miss, in terms of making sure quarterback Shea Patterson has more opportunities. 
In conclusion
Alabama won't shut out Mississippi.  
Patterson will take advantage of matchup problems on offense, on the other hand, the Rebels' defense must create as many three-and-outs or turnovers as possible.
If its defensive front plays anything like the Tide faced last week, there will be no need for an aerial show in Tuscaloosa. 
Stephen M. Smith is the managing editor and senior writer for Touchdown Alabama Magazine.  You can "like" him on Facebook or "follow" him on Twitter, via @Smsmith_TDALMag.