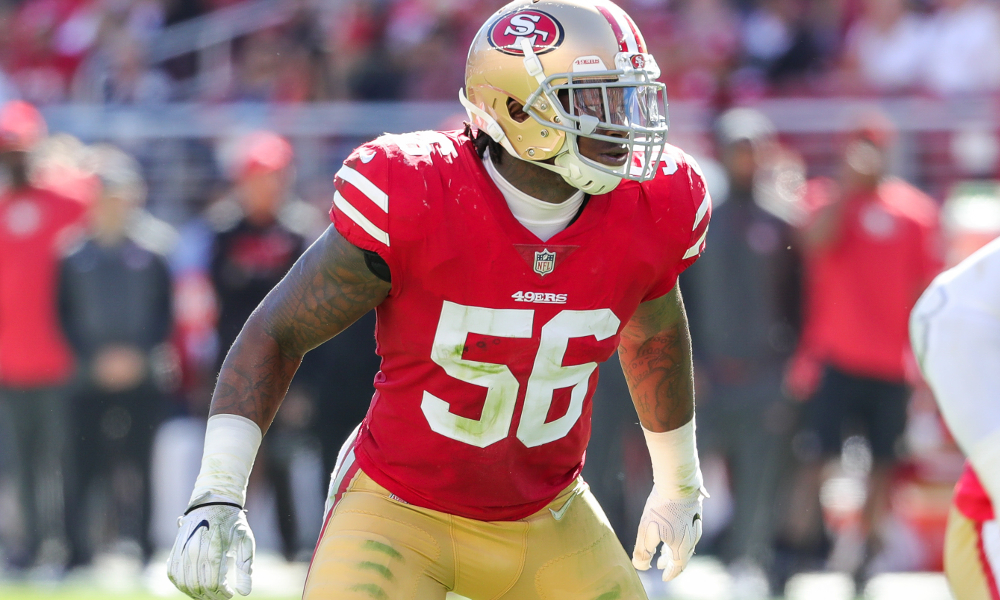 Players like HaHa Clinton-Dix, Landon Collins, and CJ Mosley are household names on their perspective squads. Marlon Humphrey is looking to build upon a solid rookie year, while Jonathan Allen tries to bounce back after a promising rookie season was cut short by injury. Oh yes, the rookies. We can't forget them. First rounders Calvin Ridley, Minkah Fitzpatrick, Daron Payne, and Rashaan Evans all headline a 2018 draft class that included an SEC record, 12 draft picks. Not to mention, a handful of talented undrafted free agents who signed contracts with NFL teams. In this feature, I analyze how former Tide players performed in NFL preseason action over the weekend.  
Thursday's action
Panthers 28, Bills 23 
Quarterback AJ McCarron entered the game in the second quarter and completed 7-of-10 passes for 116 yards. He directed two scoring drives. The buzz around Bills camp is that although McCarron is playing well, rookie Josh Allen may be too talented to keep of the field. 
Levi Wallace played a team high 36 snaps and had 3 tackles. Wallace seems as if he is impressing coaches with that high of a snap count, positive signs for an undrafted rookie. 
Robert Foster played 34 snaps and failed to record a reception on 5 targets. He also dropped a potential long touchdown from fellow rookie Josh Allen. There were a few plays where he seemed to completely give up on his route. That doesn't help Foster's case as he tries to make the Bills roster. 
Bengals 30, Bears 27 
Dre Kirkpatrick played 10 snaps and had 1 tackle for the Bengals. 
Former Tide safety Eddie Jackson started and played 17 snaps. He had 2 tackles. He is expected to start at safety for the Bears after a fantastic 2017 rookie season.
Offensive lineman Brandon Greene played five snaps for the Bears.  
Buccaneers 26, Dolphins 24  
Buccaneers tight end O.J. Howard started but did record any targets or stats. Howard is a potential breakout candidate for 2018. His season was prematurely ended by injury in 2018.
Dolphins defensive back Minkah Fitzpatrick started at corner and finished with 3 tackles and a pass break up. 
Dolphins running back Kenyan Drake started and played 8 snaps. He had 3 carries for 16 yards. He also had a reception for 7 yards.  Drake will be a fantasy sleeper this year, as an intriguing run/catch option out of the backfield. 
Browns 20, Giants 10  
Giants safety Landon Collin had a tackle for loss and a quarterback hit. Going into his fourth year, Collins has emerged into a star and vocal leader for the Giants.
Dalvin Tomlinson started and recorded no stats.  
Steelers 31, Eagles 14 
Chance Warmack played 27 snaps with the second team unit. He is expected to be a key reserve on the Eagles offensive line. Warmack was also apart of their championship team last season.
Defensive tackle Josh Frazier Played 6 total snaps for Pittsburgh. 
Saints 24, Jaguars 20 
Mark Ingram had seven carries for 23 yards and a touchdown. He'll miss the first four games of the regular season due to suspension for New Orleans. It'll be interesting to see what role he has once he returns.
Jaguars rookie safety Ronnie Harrison played 38 total snaps and recorded one tackle.  
According to Pro Football Focus, Jaguars tackle Cam Robinson allowed zero quarterback pressures in the 10 pass snaps he played. The Jaguars organization must be pleased with his progression as a pass protector in year 2. 
Jacksonville running back T.J. Yeldon had four carries for 15 yards. 
Marcel Dareus was active for Jacksonville and will be a key rotational piece on the defensive line after being traded mid season from Buffalo. 
Patriots 26, Redskins 17 
Donta Hightower started for the Patriots after suffering a season ending torn pectoral injury in 2017. He played 27 snaps and did not record any stats. He is the quarterback and leader of that Patriot defense when healthy. 
Patriots second year cornerback Cyrus Jones did not play. Jones is still recovering from a torn ACL suffered in last year's preseason. 
Redskins nose tackle Da'ron Payne did not play. He's resting a sore ankle injury suffered in camp. The move was for precautionary reasons and he should be back in action any day now.  
Jonathan Allen did not play, and it seems as if the Redskins aren't trying to rush him back from the season ending injury he suffered last year.  
Ryan Anderson played and recorded two tackles. He is vying for the starting Sam linebacker position.  
Shaun Dion-Hamilton looked fantastic is his first pro action, finishing with 10 total tackles. The linebacker could lock up a significant role by week 1 of the regular season.  
Cam Sims had 2 receptions for 72-yards, good for 36-yards a catch.  He had a huge 57-yard reception that set up a touchdown. 
https://www.youtube.com/watch?v=fcT3V2DxVao
Washington offensive lineman Arie Kouandjio is out for the season with a torn quad muscle suffered during off season team activities.  
Ravens 33, Rams 7 
CJ Mosley started at inside linebacker and played the first defensive two series of the game. Mosley is coming off a 2017 season where he was selected to the pro bowl for the third time in his young career.  He has emerged as one of the NFL's best at his position. 
Tim Williams played at outside linebacker for the Ravens and had five tackles to go along with a forced fumble. Williams is making noise this preseason after a disappointing rookie year where he recorded only 6 tackles.  
Marlon Humphrey started at cornerback and recorded 1 tackle.  Humphrey is a starter in a secondary unit that many consider to be one of the best in the NFL. He's looking to take the next jump in his game after a solid 2017 rookie campaign. 
Anthony Averett played a team high 42 defensive snaps and looked fantastic. The former Tide corner locked down receivers, only allowing two completions on six targets for 6 yards. He also added a pass deflection. If he continues his strong play, Averett will provide great depth for the Ravens secondary. 
Bradley Bozeman played 58 snaps at center. His snap count indicates that Baltimore likes what they have seen so far from him. He will provide depth and versatility on a loaded offensive line. 
Mark Barron did not play for the Rams as he recovers from offseason injury. He is coming up on a contract ending year in 2018.
Packers 31, Titans 17  
Green Bay safety Ha Ha Clinton-Dix had three tackles on 10 snaps. Clinton-Dix has emerged as one of the better safeties in NFL, ranking 77th in NFL top 100 players of 2017. 
Derrick Henry started at running back for the Titans and had 3 rushes for 11 yards. Henry will finally get his chance to be the Titans workhorse in his third NFL season. The 2015 Heisman Trophy winner is expected to have a breakout 2018, after strong AFC wild card game against Kansas City. 
Rashaan Evans Did not play. He has been nursing an unspecified injury during training camp. The Titans 2018 first round pick will compete for a starting job when healthy. 
Texans 17, Chiefs 10 
Kareem Jackson started for the Texans and played 16 snaps. He is expected to transition to safety in 2018, after spending all of his career at corner. 
Houston receiver DeAndrew White had one catch for 2 yards. 
Reggie Ragland did not play. He is expected to start at inside linebacker for the Chiefs. 
Gehrig Deiter played and recorded a catch for 6 yards for the Chiefs.
49ers 24, Cowboys 21 
Reuben Foster had two tackles and a pass break up. Foster will miss the first two games of the 2018 regular season. However, if he is focused, expect a pro bowl caliber season after his strong rookie campaign.  
Bo Scarborough had 9 carries for 33 yards and a touchdown. If he keeps up the big play ability, he will have no problem establishing a role behind starter Ezekiel Elliott.  Check out his 28 yard run below. 
https://www.youtube.com/watch?v=LkTM3h1IyPs
Offensive lineman Korren Kirven played in a reserve role for Dallas. 
Colts 19, Seahawks 17 
Ryan Kelly started for the Colts at center and looked good protecting Andrew Luck. He did leave Colts practice with an injury on Sunday and hopefully its minor. The Colts need Kelly if they want to keep their franchise quarterback healthy.  
Jarran Reed played 10 snaps and didn't record any stats. Reed is expected to be a full-time starter now that Sheldon Richardson is gone to the Vikings. Reed flashed in his second year, totaling 45 tackles and 1.5 sacks.  The Seahawks think 2018 is his year.
D.J. Fluker played at guard for the Seahawks and could start at some point in the season, IF he's on the team. He offers position flexibility as an experienced right tackle, capable of being a stop-gap starter.  Seattle has terrible offensive line depth.
Fullback Jalston Fowler was cut by the Seahawks on Sunday 
Friday's action 
Jets 17, Falcons 0 
Guard James Carpenter started and will be a key member for the New York Jets offensive line. 
ArDarius Stewart was targeted 2 times and had zero receptions.  Despite being a 2017 third round pick, Stewart must show more production if he hopes to make the team. The Jets improved their depth at wide out in the 2018 offseason. 
Falcons star wide receiver Julio Jones did not play. The Falcons know what they have in the superstar and he was a healthy scratch. The Falcons plan on extending his contract after the 2018 NFL season is complete.
Calvin Ridley had one catch for –2 yards. Expect that not to be the case in the regular season. Ridley should still have a huge role in the Falcon offense. Let's just hope offensive coordinator Steve Sarkisian doesn't get in the way of that happening.  
JC Hassenauer played 26 snaps and could add depth on the Falcons offensive line. He may be a practice squad candidate as he adjusts to the NFL game. 
Raiders, 16, Lions 0 
Amari Cooper started but didn't record any stats or any targets.  I fully expect Jon Gruden to find a way to get him the ball, as Cooper looks to regain his 1,000-yard form after a down 2017.  He's the Raiders number one receiver without question. Sorry Martavis Bryant and Jordy Nelson. 
A'Shawn Robinson had four tackles for the Lions. 
Da'Shawn Hand had three tackles in his rookie debut for Detroit
Saturday's action 
Vikings 42, Broncos 28 
Cyrus Kouandjio played at tackle and is expected to contribute there in a backup role for the Broncos. 
Cardinals 24, Chargers 17 
Andre Smith did not play for Arizona. He is expected to be contribute on the offensive line at tackle. 
Cornerback Tony Brown played for the Chargers and had a pass break up. Brown looked good and aggressive in the snaps he played.  
Damion Square played at nose tackle for Los Angeles and recorded 1 tackle.