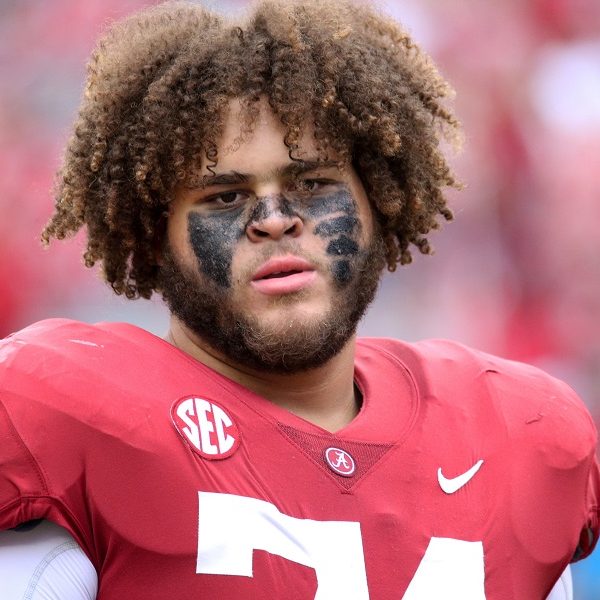 Tuscaloosa, AL — The Alabama Crimson Tide are enjoying their BYE week this week, however, that hasn't stopped the nation from talking about the inner-dwellings of the program.
While starting quarterback, Tua Tagovailoa has dazzled fans and football analysts with his exceptional play, he has five offensive linemen — two in particular — to thank for much of his success.
Bookend tackles, Jonah Williams (left tackle) and Jedrick Wills Jr. (right tackle), have been playing lights out in pass-blocking situations this year. According to CFB Film Room, they have graded out in an elite way thus far this season.
Alabama's bookend tackles Jonah Williams and Jedrick Wills Jr. have been dominant in pass protection this season pic.twitter.com/F0t4uw9B80

— CFB Film Room (@CFBFilmRoom) October 23, 2018
The Crimson Tide will travel to Baton Rouge next week to face the LSU Tigers, and if Tua's jersey is cleaner than normal, he'll have these two to thank based on the early part of the season.