Alabama Football News
Watch: Raekwon Davis accepting leadership role as one of the oldest guys at Alabama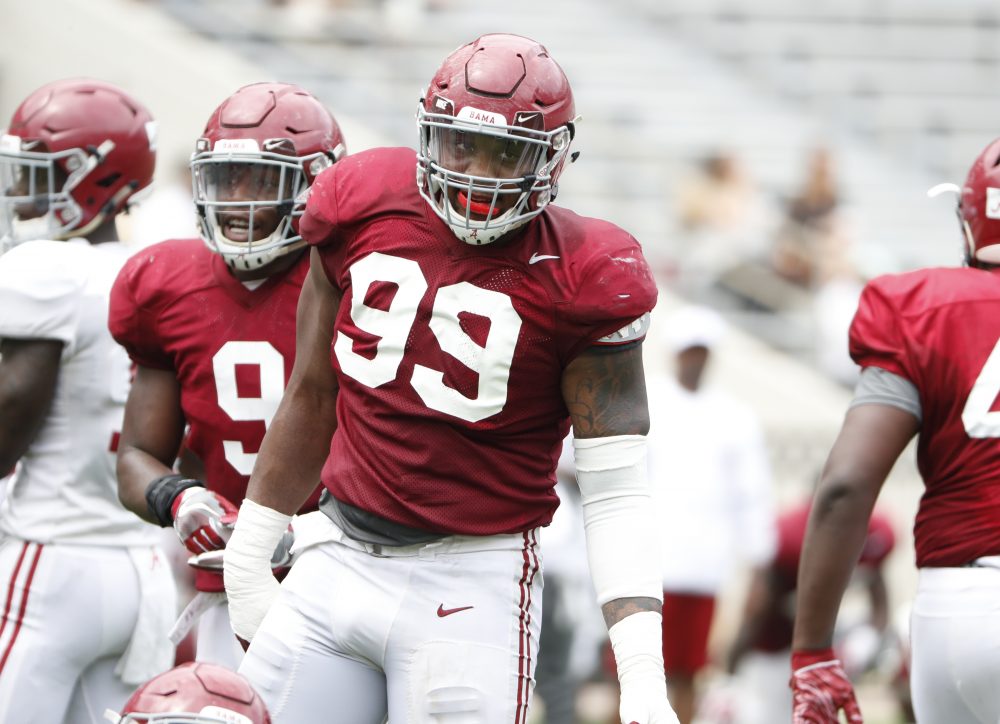 Alabama defensive lineman, Raekwon Davis, talked to the media on Tuesday and expressed he is embracing his role as a leader this upcoming season.
Davis was eligible to declare for the NFL Draft on last season but decided to remain at Alabama for his senior season. Davis also talks about what went into that decision.
Raekwon Davis accepting role of being one of the older guys on team.