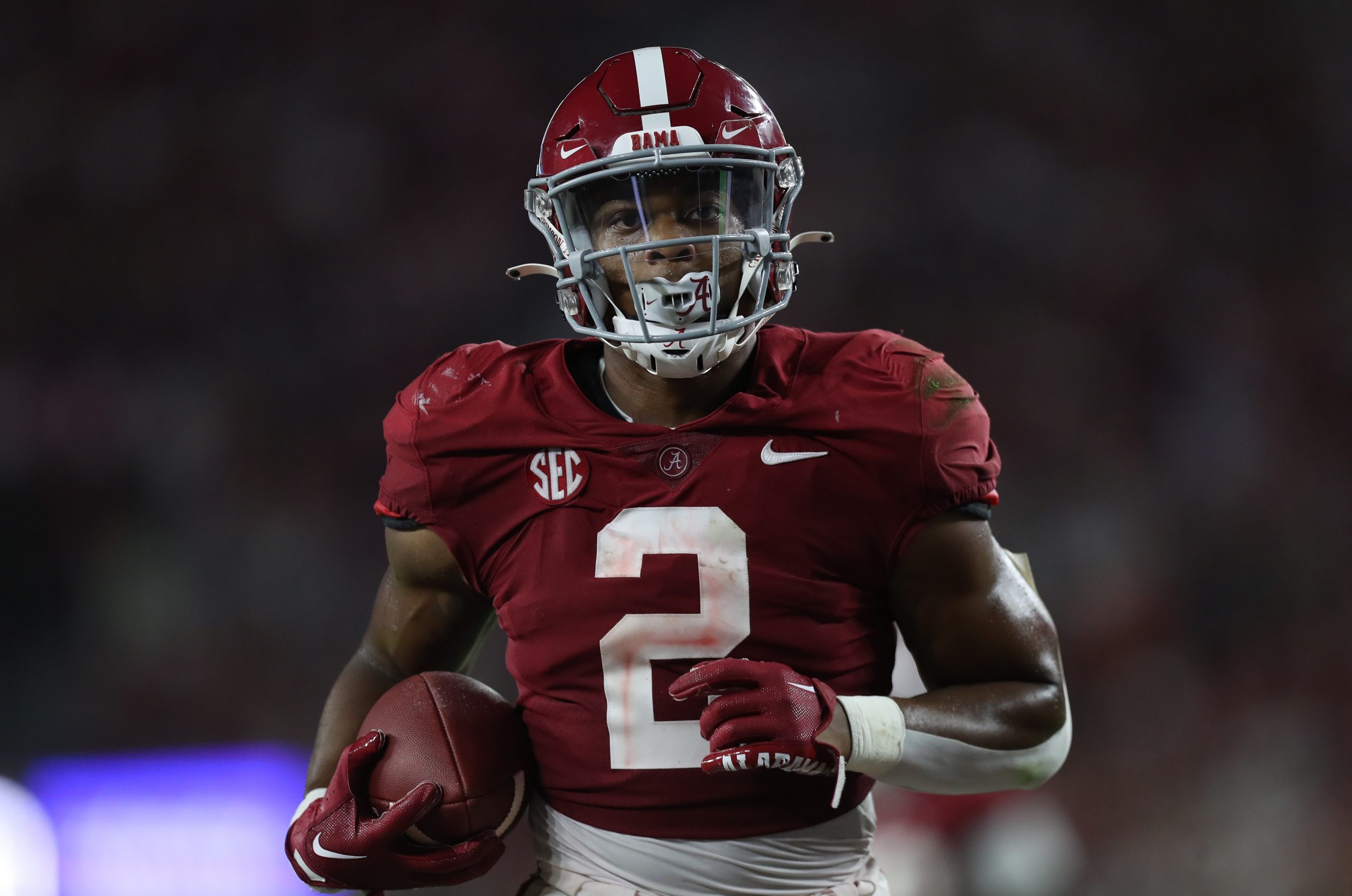 Jahmyr Gibbs and Jase McClellan have the potential to be a dangerous running back duo this season.
Alabama football has had its fair share of running back tandems under Nick Saban. Trent Richardson & Mark Ingram, Eddie Lacy & TJ Yeldon, Damien Harris & Bo Scarbrough were successful one-two punches for the Tide. Has Alabama found its next dynamic tandem in Gibbs and McClellan?
The pair showed they have the potential to be Saturday.
Gibbs, who transferred from Georgia Tech to Alabama, received much praise from the Crimson Tide's players and coaches during fall camp. He earned the starting running back role before the Utah State game, and he was the first running back to touch the field for the Tide against the Aggies. His speed and explosiveness were on display throughout the night Saturday with him putting together nice runs on the outside.
The former four-star recruit also flashed his versatility by catching a pass out of the backfield. He finished the night with 93 yards on nine carries.
McClellan, who only played in five games last season, was the first back off the sideline Saturday, and he made his snaps count. He picked up 23 yards on two carries but made his biggest impact by catching the football out of the backfield. The Texas product finished the night with two receiving touchdowns and 25 receiving yards on two receptions.
Gibbs and McClellan have the ability to be all-purpose backs. Gibbs rushed for 746 yards and had 465 receiving yards for the Yellow Jackets in 2021. McClellan rushed for 141 yards and had 97 receiving yards before his sophomore season was cut short due to an injury.
Both backs had good moments against Utah State, but Alabama's run game as a whole left a lot to be desired in terms of consistency. Nick Saban said he feels that is an area the Crimson Tide need to improve at.
"I look at how we ran the ball more as okay we had an explosive run, Jahmyr Gibbs, Bryce had an explosive run on a scramble," Saban said. "But what was the down in and down out consistency in terms of how we were successful at gaining three, flour, five yards a crack? That was not what it needed to be. That is something we need to improve on."
As Alabama's running game strives to gain rhythm and continuity, the Crimson Tide's rushing attack appears to have the weapons needed to give defenses fits.