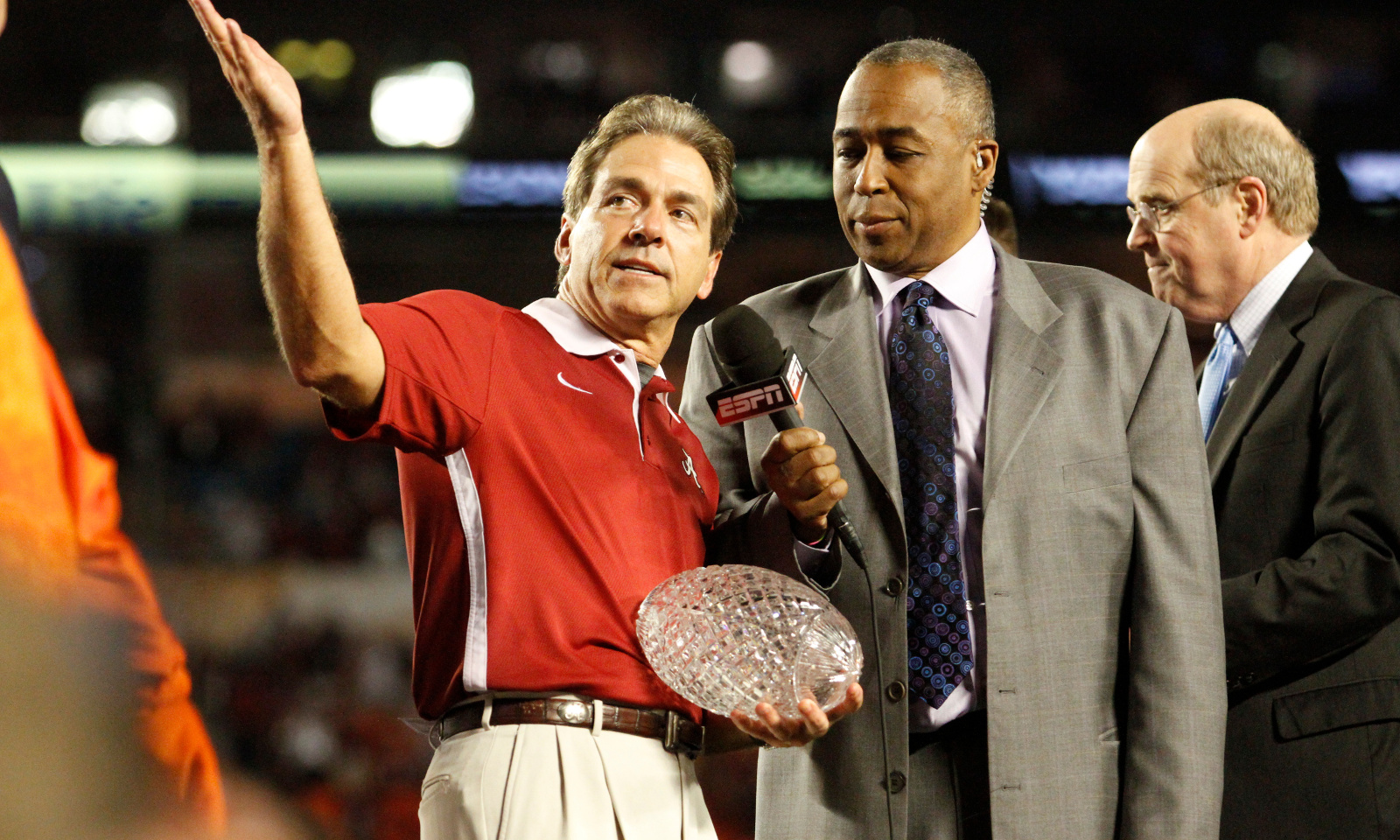 The College Football Playoff tried to hide it, but the crystal is back! 
The AFCA National Championship Trophy was the crown jewel of college football during the Bowl Coalition (1992-94), Bowl Alliance (1995-97) and Bowl Championship Series (1998-13). A Southeastern Conference institution held the elegant crystal ball seven times in the 2000s era, with Alabama winning it three times. Made of pure Waterford crystal and an ebony base, the trophy represented the mark of a winner.
Along with the BCS, the Coaches' Trophy was replaced in 2014 to make way for the first-ever College Football Playoff Trophy. A 26.5-inch-tall award that consists of 24-karat gold, bronze and stainless steel was hoped to provide a more dominant meaning to the term "national champion."
Alabama coach Nick Saban and the Crimson Tide hoisted the trophy last week in its 45-40 win over Clemson; however, it will be in for a special surprise this week during its parade.
It was never a concrete thought for college football to part ways with its crystal ball. Coaches wanted the tradition to continue, despite ushering in a new era and its new prize.
In honor of the coaches, the AFCA award is given to the program that finishes No. 1 in the Coaches' Poll upon the end of the season. A celebration would follow by the recipient after the College Football Playoff National Championship.
Saban and the Crimson Tide will receive its fourth crystal football during Saturday's parade in Tuscaloosa. The festivities will start at 11 a.m. near Denny Chimes and conclude at the Walk of Champions.
Stephen M. Smith is a senior analyst and columnist for Touchdown Alabama Magazine. You can "like" him on Facebook or "follow" him on Twitter, via @ESPN_Future.