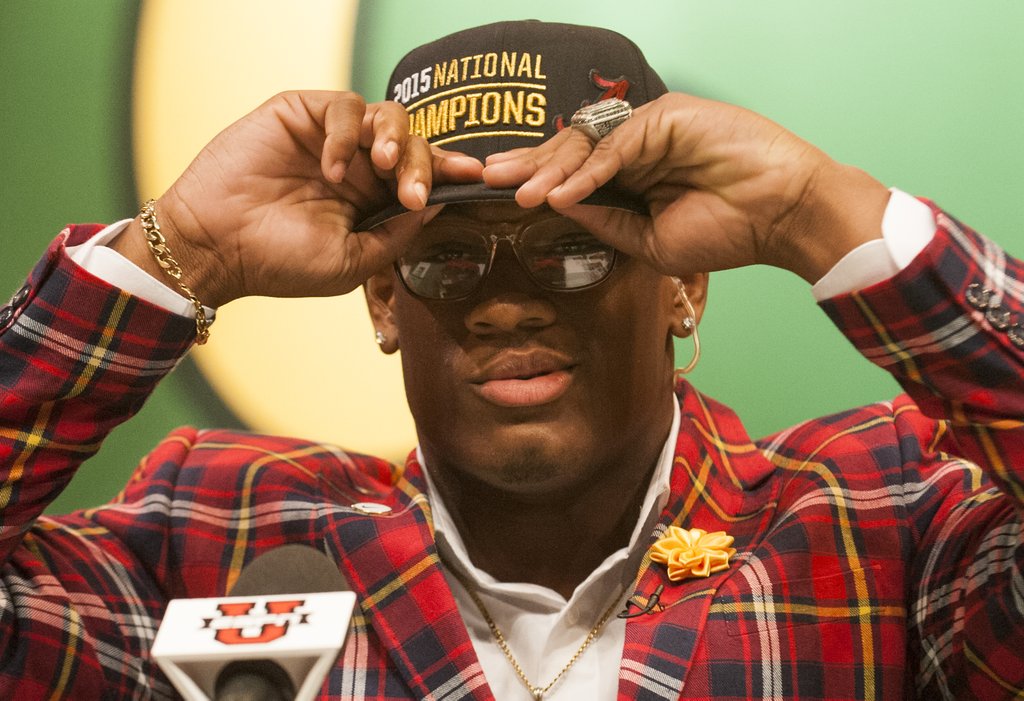 Along with Ben Davis, Lyndell "Mack" Wilson of Carver High School in Montgomery has been on the top of Alabama's 2016 recruiting board since he was in the 9th grade. Now it is 2016 and Wilson is ranked as the top outside linebacker in the country and is headed to join Ben Davis at the University of Alabama. He will also be joining his former high school teammate Shaun Dion-Hamilton, who played a big factor in his recruitment to Alabama. "I feel like Shaun can help me grow while I'm at Alabama." said Wilson.
His recruitment ultimately came down to Alabama and Georgia after he dropped his previous leader, Florida from the list a week before National Signing Day due to lack of communication with Wilson's mother.
Alabama is getting an elite talent to add to their already-talented linebacker core. Wilson has range that is unparalleled to any linebacker in the country, he is able to move sideline to sideline and is always around the ball. He also possesses top-notch athleticism that allows him to play inside and outside linebacker, showcasing his versatility.
5-star LB Lyndell 'Mack' Wilson announces his commitment to Alabama
He and Ben Davis will be a force as soon as they step on campus at Tuscaloosa, both having the big play ability to fight for a spot and getting some playing time within a stacked Alabama defense.
Justin Wagner is the Lead Recruiting Analyst for Touchdown Alabama. You can follow him on Twitter, at @jwag718.