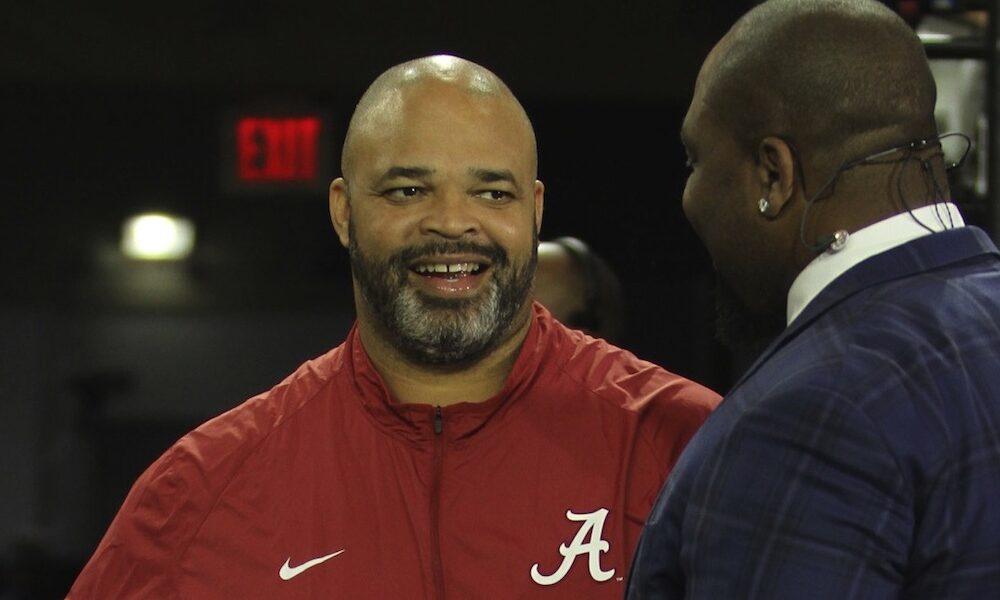 According to The Tuscaloosa News, Alabama defensive line coach Bo Davis will leave the program due to allegations of  impending recruiting violations. It has been said he will  either resign or be fired.
The University of Alabama has been conducting an internal investigation for some time now and the NCAA has put its two cents in, as well.
Davis became part of Nick Saban's staff at Alabama  in 2007 as defensive line coach. He stayed until 2010 until leaving for the same position at Texas, where he coached for three seasons. He returned to Tuscaloosa in 2014, helping lead one of the best defensive lines in program history.
Davis' contract runs through 2017 at $475,000 per year with a one-year extension and a $25,000-per-year raise.
UPDATE: According to a tweet from Jamey Barnes of BamaHammer by Fansided, Nick Saban has been on top of this. But no telling what the true repercussions will be of these violations.
No NCAA trouble heading bamas way. Saban was out in front of this and Bo had to go. Exhale, everything is fine.

— Jamey Barnes (@JBarnesRTR) April 29, 2016
*This story will continue to be updated as more information is released*