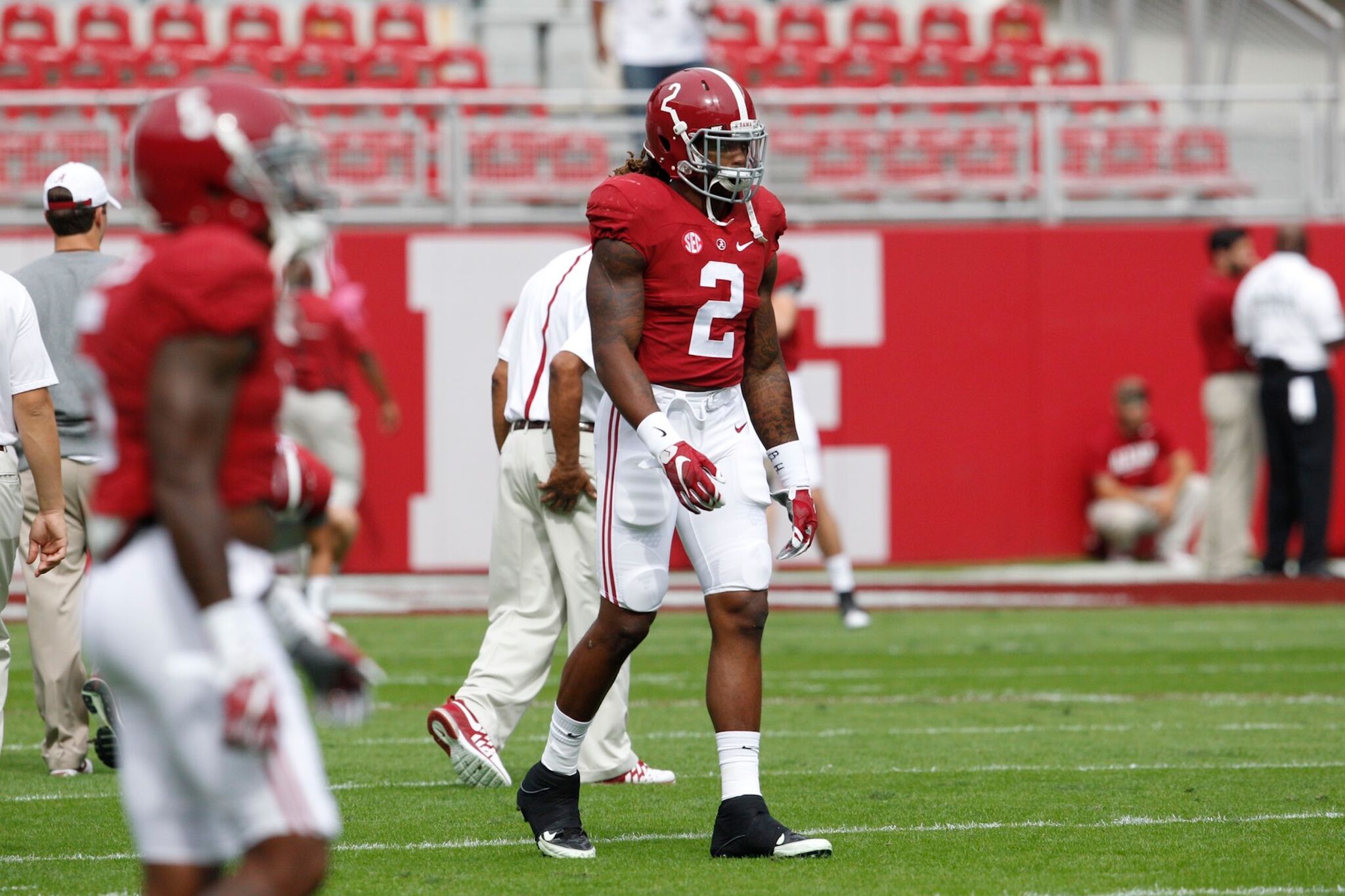 Derrick Henry has size. Derrick Henry has stellar work ethic. But, he doesn't have the best footwork.
The 6'3, 247-pound running back slipped up in footwork drills at Titans rookie camp. Henry showed his persistence, going back to redo the drill. He wasn't exactly graceful, but it was only day one. Henry told media that he was adjusting to the drills and the different tasks presented to him.
Henry is a very top heavy runner, who needs to find a center of gravity to make it in the league. His athleticism will mask some flaws in areas like footwork, but with some work he should be able to fix any mistakes.
It may be beneficial for Henry to shed some size like Steelers running back Le'Veon Bell did after his rookie season. Both are tall backs, and after losing weight Bell became more elusive and improved his footwork.
Blain Bradley is a contributor for Touchdown Alabama Magazine. You can "Follow" him on Twitter, via @blainbradley1 or "like" him on Facebook