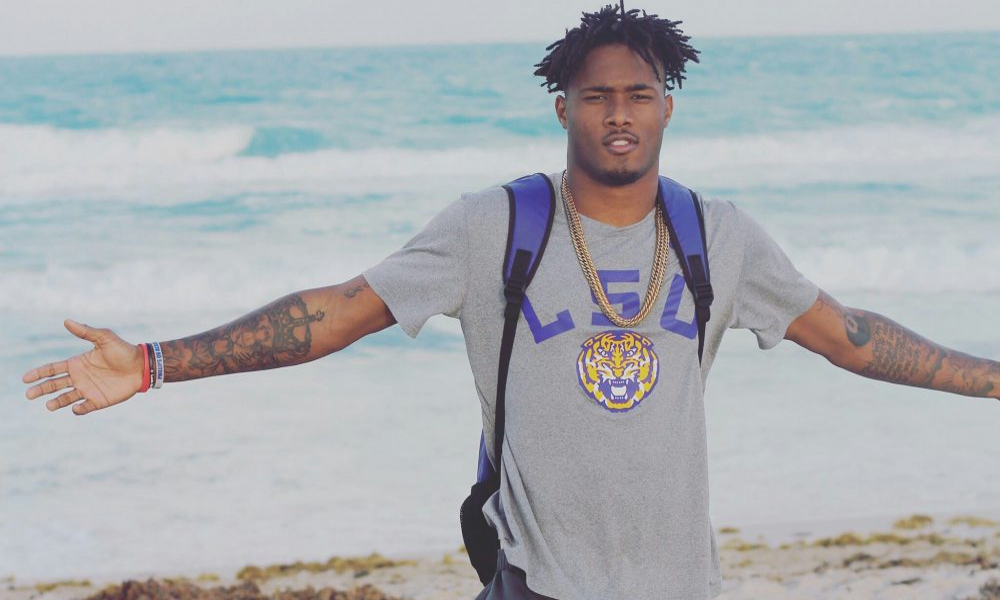 As a widely touted five-star recruit coming out of high school, Saivion Smith choosing LSU as his destination school was not much of a surprise. The Tigers' resume for high-profile defensive backs speaks for itself through Patrick Peterson, Tyrann Mathieu, Jalen Adams, and the like. What Smith did not foresee was the lack of immediate playing time, and that combined with the coaching changes was likely a bit too much for him.
So, he spent a season at Mississippi Gulf Coast Community College. After the year was up, his recruiting rank had shot back up, making him one of the top JUCO prospects in the country. With Nick Saban – another star defensive back coach – still in tow at Alabama, the choice was probably an easy one.
In coming to Alabama this year, he has set himself up with a whole lot of opportunity for success. The 6'1″, 175-pounder from Bradenton, Florida, could not have picked a better time to enroll, as the Tide has lost every starter from last year's secondary to either the NFL or graduation. Guys like Minkah Fitzpatrick, Ronnie Harrison, and Anthony Averett are among the names needing to be replaced heading into the 2018 season.
On top of that, this group of linebackers – and potentially defensive linemen – are of the best since Nick Saban's arrival. The team is expected to play with a reckless abandon up front, but great quarterbacks will still find a way to get the ball out at times leaving the young secondary with a lot of responsibility.
Should Saivion earn a starting spot this Summer, he would almost immediately become the most seasoned player within the unit. His experience at both LSU and JUCO is invaluable in terms of the growth potential for this season's defense. Young players make mistakes, no matter how talented they are, and having anyone with college experience is huge for the position.
Smith has a tremendous physique for the position, his height and length is exactly what most look for in a corner. However, he may need to pack on a few extra pounds, as Saban expects a lot of physicality out of his players – especially the defensive backs. Some of the best to come through Alabama at that spot were tremendous tacklers or big-hitters, a trend not likely to die soon.
All-in-all, Saivion Smith certainly brings a lot to the table, and can become a key piece of china in the otherwise bare cupboards.