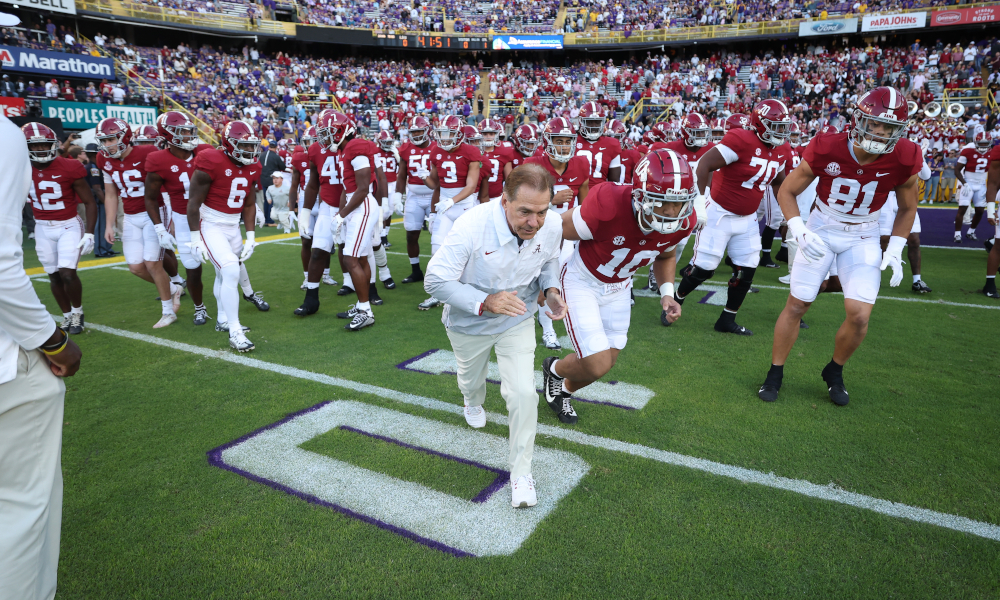 Nick Saban said he is an advocate of expanding the College Football Playoff during the latest episode of "Hey Coach."
Saban and Alabama football are 9-2, and the Tide's College Football Playoff chances are very slim heading into the final game of the regular season. Alabama has won three National Championships in the CFP era. Saban said he feels an expanded playoff field will keep players and fans engaged.
"The last few years, I am actually an advocate of having a bigger playoff because if you have a bigger playoff, you have more fan interest because the only fan interest now is in the playoffs, aight?" Saban said. "You have a four-team playoff, so you've got seven or eight teams that still have a chance to get in the playoffs, so their fan bases are still excited about what's going on and everybody else is a little disappointed. If you have a 12-team playoff, you'd probably have 20-25 teams that would still have a chance to get into the 12-team playoff. We would have a chance to get in a 12-team playoff even though we've had a couple disappointing losses."
The College Football Playoff's board of managers voted in September to expand the playoff to 12 teams in 2026.