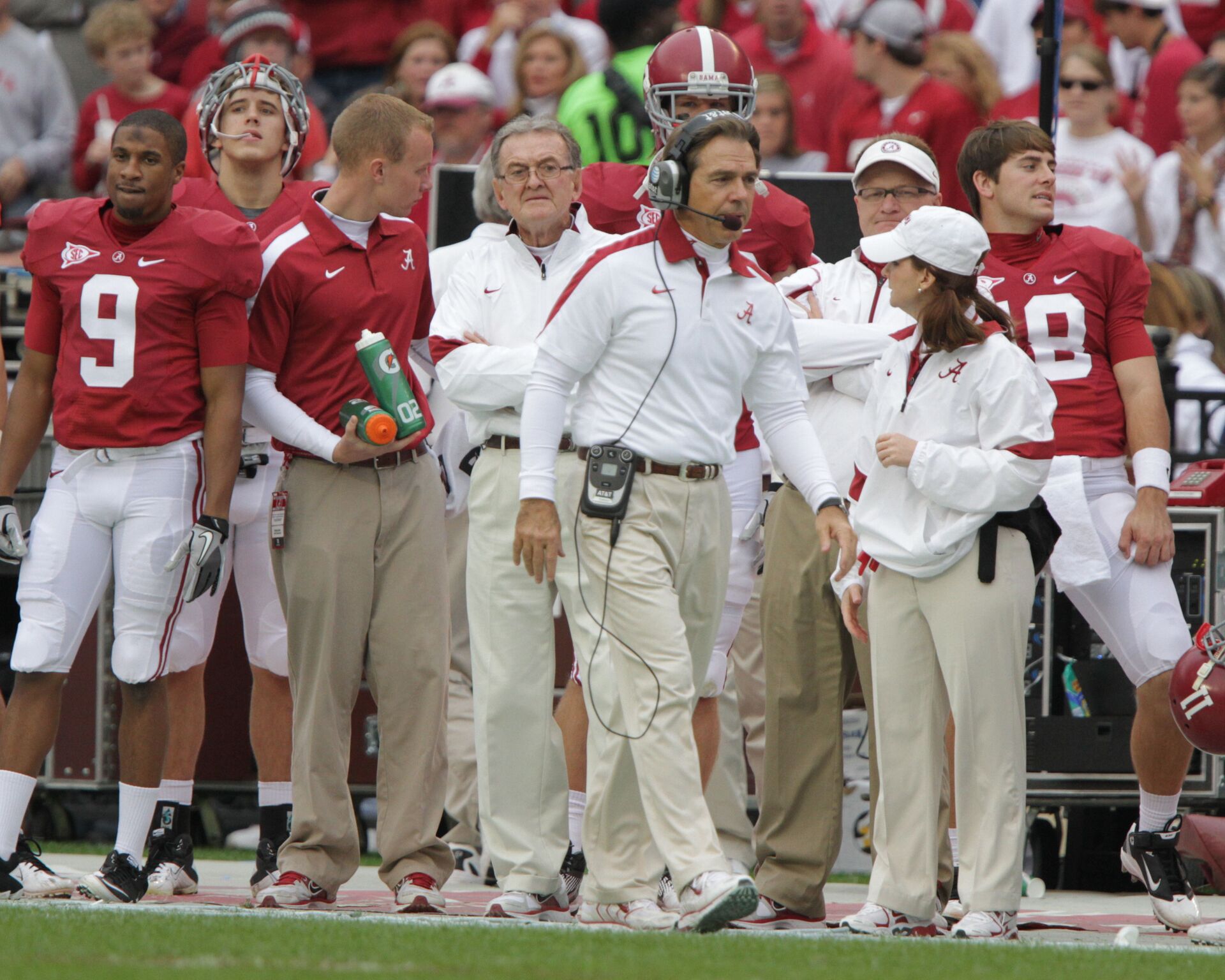 With today being Father's Day, it was only fitting to write a piece on the impact Nick Saban has had as a father figure to his players.
The 64-year-old coach has been a role model to his players, teaching them the values necessary to succeed on and off the field.
Saban has been praised by his past players for being a "father figure". Former receiver, Marquis Maze, posted an Instagram photo of Saban a while back that captured the passion Saban has for his players.
https://www.instagram.com/p/5kDlttFPqy/?taken-by=mazeboy4
Maze made it clear like most "fathers", Saban had his good days and bad days. What outsiders see is a man who is pinned as a stiff perfectionist, but his players know that he is not perfect… and that's why they look up to him.
Almost a year ago, HaHa Clinton-Dix also posted a tribute on Instagram,commending Saban for the lessons he instilled in the safety (he also commended other members of the coaching staff).
https://www.instagram.com/p/5gCYVHmlo_/?taken-by=_ha21
Being a college football coach comes with the responsibility of mentoring and monitoring nearly 100, 20-something kids whose future is largely impacted by how you mold them. Staying true to the "father figure" role, Saban is known for giving players second chances.
Maybe Nick is a stern and serious figure, but he only demands the best from his players because that's how his father raised him. The apple did not fall far from the tree.
He may be a high powered, serious figure to those in the sporting world, but to his players he really serves a dual-role, as coach and dad.
Blain Bradley is a contributor for Touchdown Alabama Magazine. You can "Follow" him on Twitter, via @blainbradley1 or "like" him on Facebook