Alabama in the Pros
How Jalen Hurts is avoiding rat poison ahead of Eagles game against Cardinals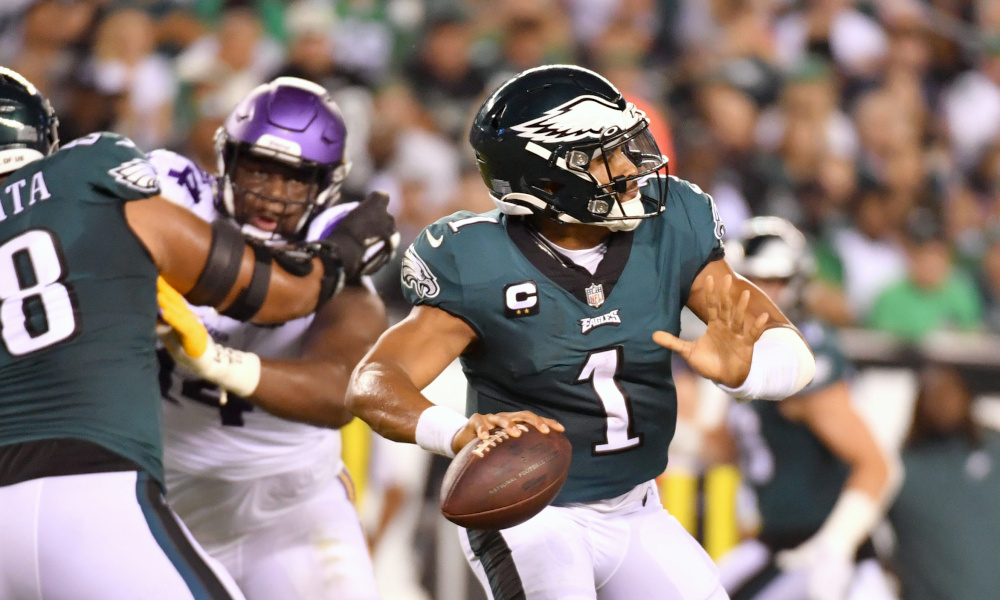 Jalen Hurts is pulling a page from Nick Saban's playbook and making sure he is avoiding rat poison ahead of the Philadelphia Eagles game against the Arizona Cardinals Sunday.
Hurts and the Eagles are currently the only remaining undefeated team in the NFL. They will put their undefeated record on the line against the Cardinals on the road Sunday. Hurts is staying focus this week and making it be known he is not letting the outside noise impact him.
In a recent press conference, Hurts let it be known he is locked in by ending the press conference by informing the media he did not get any questions about the Cardinals.
"I would say this too," Hurts said. "I did not get any questions about the Cardinals for real this game. I do not want you all thinking. This is a really good team we are about to play. They have a really good defense, disruptive upfront. They have speed on the back end, so let's not set the precedent for that. This is a good football team."
The media elected to talk about the Manning Cast, words on his shirt & about him getting invites bc he's winning.

Jalen Hurts ends his press conference by saying "y'all ain't ask about the Cardinals? Don't get it twisted they a good football team"

This guy stays focused #Eagles pic.twitter.com/aClwS2fM30

— Philly Talk Podcast (@Philly_Mike25) October 5, 2022