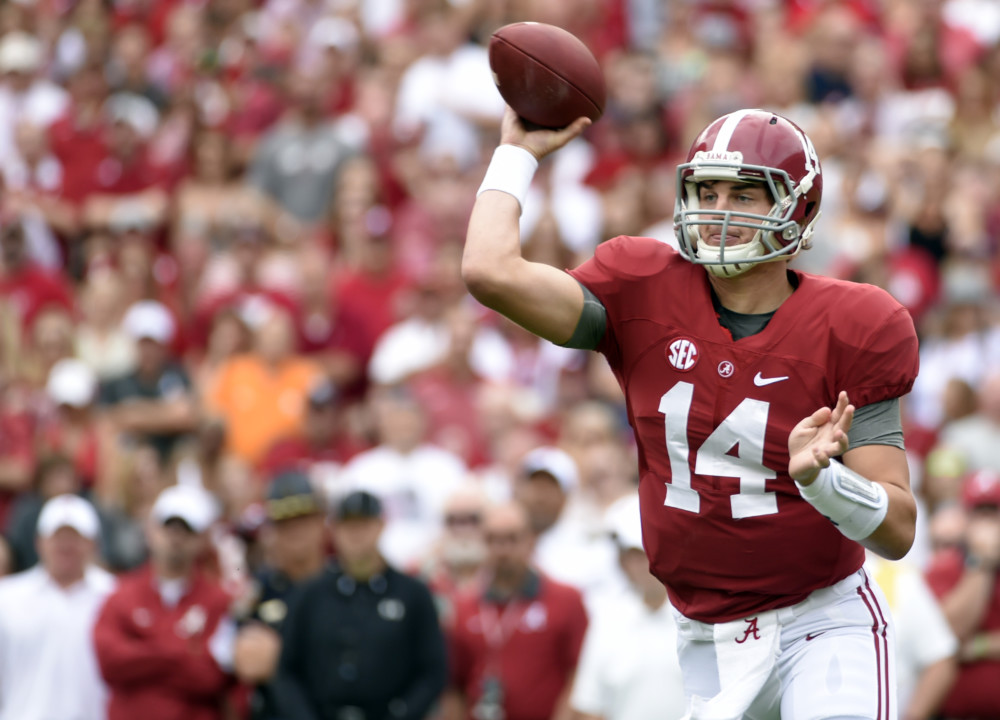 The team with the hottest quarterback wins this contest 
Alabama/LSU, It's All About The Quarterbacks
By: Larry Burton
Forget about who's best, Fournette or Henry, it doesn't make a darn. It doesn't make a damn who's got the best punter, field goal kicker, offensive line, defensive front or any other position.
This upcoming game where LSU comes to Tuscaloosa will be decided by one factor and one factor alone. To be as blunt as possible, it's all about the quarterbacks. Who can sell and deliver a play action pass the best will lead the winning team. The quarterback who can stretch the field will guide the winning squad. It's just that simple.
Alabama has a quarterback who hasn't looked great at home so far this year and LSU has a quarterback who hasn't been spectacular on the road in big games yet in his career. Both have had glimpses of greatness, both have been the source of scorn and ridicule with their bad plays.
Again, to put it simply, the team with the quarterback who plays the best will win this game.
Coker's problems:
Plays bad at home.
Starts slow at home
Can't convert third downs
Has trouble with reads when first receiver is covered
Prone to throw interceptions
Coker's strengths:
The team believes in him
Is resilient, can come back after a bad play and shake it off
Can make plays with his legs on occasion
Plays within his capabilities and doesn't try to be more than he is
Good arm strength to force in throws in tight coverage
Harris' Weaknesses:
Doesn't play well on the road
Doesn't have a deep ball in his ability
Doesn't convert third downs well
Has trouble with progressions
Not much yardage per throw
Harris' Strengths:
Doesn't turn the ball over – zero interceptions
Can make plays with his legs
Doesn't force throws into tight coverage
Team believes in him and plays hard for him
Good production in the red zone
So the one who can play toward their strength and eliminate the most weaknesses will lead his team to victory on Saturday. After all, in this game, it's all about the quarterbacks.
Larry has been published in almost every media outlet for college sports and now primarily writes here for Touchdown Alabama. Follow Larry on Twitter for inside thoughts and game time comments at https://twitter.com/LBSportswriter
THANKS FOR SHARING THE LINK TO THIS STORY ON YOUR FACEBOOK PAGE