Larry's Lowdown
Why the Alabama / Charleston Southern Game Will be Fascinating!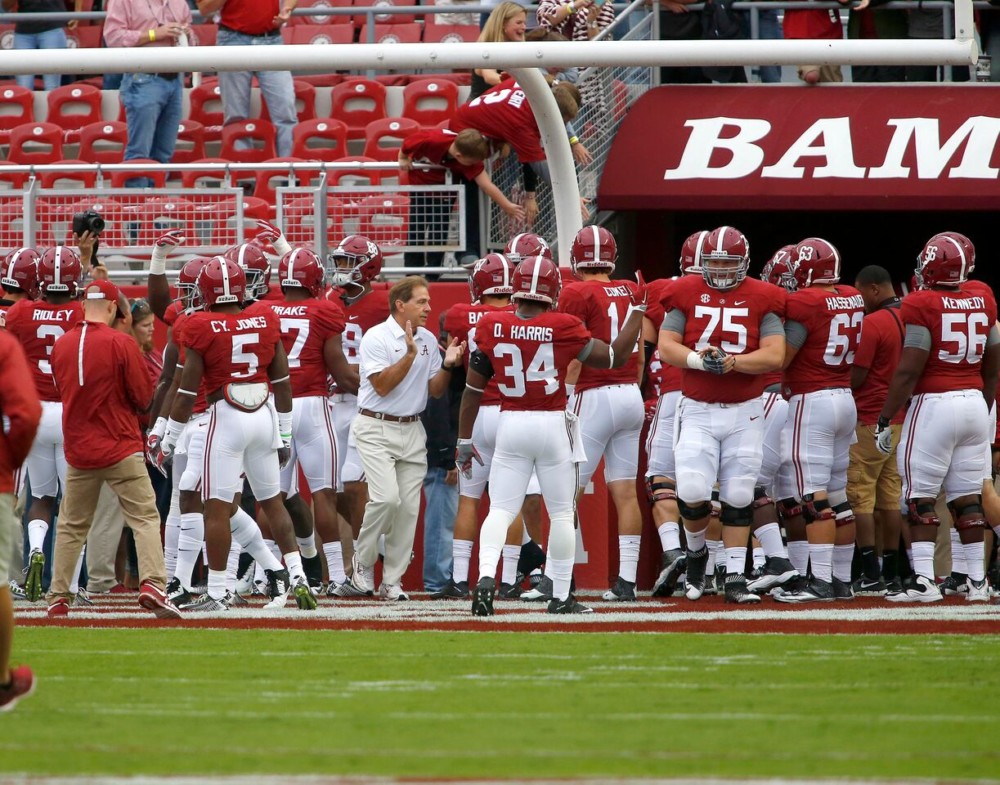 Why the Alabama / Charleston Southern Game Will be Fascinating!
By: Larry Burton
All week long the national media mouths have been poo pooing many of the SEC team's cremepuff schedule at the end of the season and Alabama is one of those teams. And while Charleston Southern may certainly qualify for a cremepuff game, they are a good team in their own conference and like the Tide are 9-1 also.
But this article is not to justify them as a competitive opponent, I'm not that talented a writer.
The point of the article is that for Tide fans, it will be a fascinating one to watch and here's why.
With Kenyan Drake out for a few weeks, it will be nice to see the backup running backs get more than garbage time carries. It could be that we finally to get to see why the coaches are so excited about Scarborough and we get our first look at the one two punch of Scarborough and Harris, a team of running backs that could carry the offense into the future.
Also, after running a tough gambit of teams, look for other players to step up and get more playing time while the regulars get a little well earned rest before taking on Auburn and the SEC Championship Game. So with many of the regulars healing up a little and resting, Alabama fans will get a little look into the future and for many of them, it be a wonderful thing to see.
Charleston is just good enough to force them into playing their best, so when the backups are in, you'll get to see what they really do against a decent team.
Plus, with the outcome of the game not entirely in doubt, it may be interesting to see if Kiffin opens up the playbook a bit to give Jacob Coker a little more confidence going into these last few games. So far this season, Coker has attempted only a few deep passes and completed even fewer. Getting some deep completions would not only help Coker, but would also give opposing defensive coordinators something to worry about and cause them to be less likely to put eight in the box.
On defense, you'll get to see a lot of substitutions as well. What will be interesting for a consummate fan is how and when they come in. Will they come and go in units or does Saban want some of the twos to get experience working with the ones?
So overall, as tripe as it sounds, look for the game within the game and you may just be fascinated by all the things there are to see.
Larry has been published in almost every media outlet for college sports and now primarily writes here for Touchdown Alabama. Follow Larry on Twitter for inside thoughts and game time comments at https://twitter.com/LBSportswriter
THANKS FOR SHARING THE LINK TO THIS STORY ON YOUR FACEBOOK PAGE